NFL Suspends Broncos Player over Betting Breaches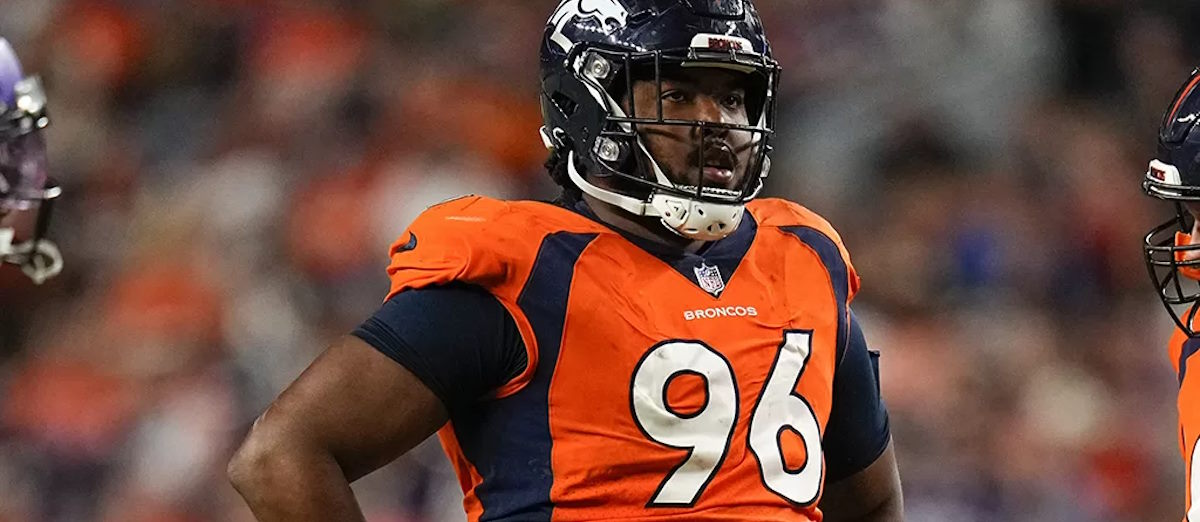 LISTEN TO THIS ARTICLE:
The National Football League (NFL) has announced the indefinite suspension of Denver Broncos player Eyioma Uwazurike for betting breaches.
As alleged by the NFL, Uwazurike had been betting on NFL games during the 2022 season. However, the NFL didn't state the specific games Uwazurike wagered on or whether his team participated in any of these matches.
The 25-year-old defender's betting activities were a direct breach of the NFL's gambling policy which prohibits all NFL personnel from placing, soliciting, or facilitating any bet, whether directly or through a third party, on any NFL game, practice, or other professional sporting events like the NBA or Major League Baseball.
Uwazurike will have the opportunity to petition for reinstatement by July 24, 2024, precisely one year after the suspension came into effect.
Denver Broncos Statement
Commenting on the development, Denver Broncos stated that they had "fully cooperated" with the investigation into Uwazurike.
We were informed by the NFL today that Eyioma Uwazurike had been suspended by the league indefinitely for violating its gambling policy. Or organization fully cooperated with this investigation and takes matters pertaining to the integrity of the game very seriously.
The team also emphasized their commitment to providing players with the necessary gambling information and resources to ensure strict adherence to the NFL's gaming regulations.
NFL Violations and Sanctions
Over the past few months, the NFL has taken strict action against several players involved in betting breaches. In April, the league handed down suspensions to five players for violating its betting policy. Among those suspended were Detroit Lions receivers Jameson Williams, Quintez Cephus, Stanley Berryhill, CJ Moore, and Washington Commanders defensive end Shaka Toney.
In June, the NFL issued additional suspensions to four players for similar betting breaches, including Isaiah Rodgers and Rashod Berry, who were suspended until the end of the 2023 season. Nicholas Petit-Frere also received a six-game suspension.
These measures underscore the NFL's unwavering stance on enforcing its gambling policies and maintaining the integrity of the sport.
In their defense, most of these suspended players, like Jameson Williams, claim not to fully understand the gambling policy or "how it works."
This led to the NFL clarifying its gambling policy in June and announcing six rules regarding gambling in the sport.