Rush Street Makes Progress to 2023 Profit after Q2 Revenue Rise to $144 M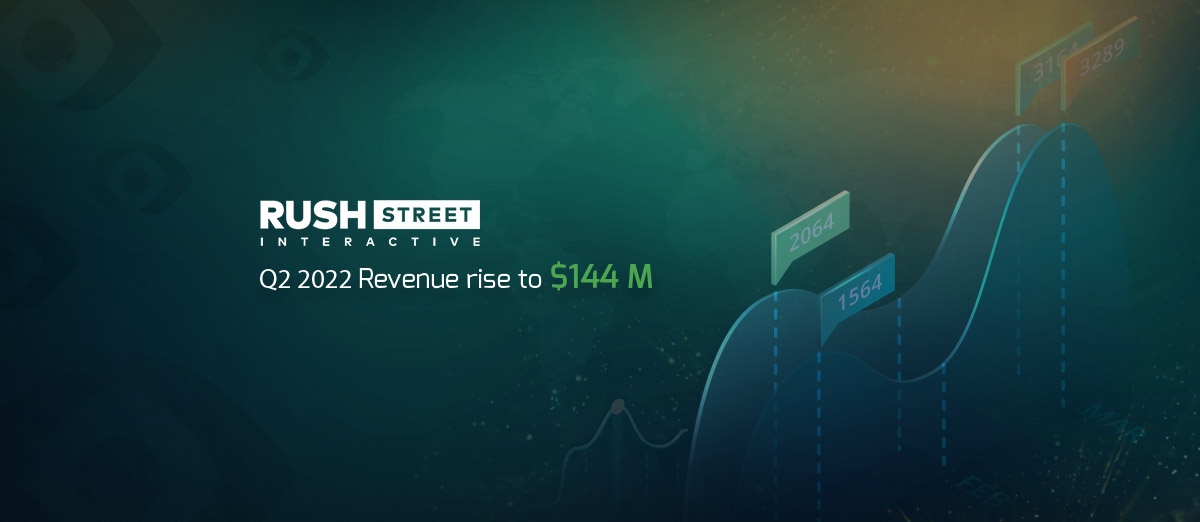 Rush Street Interactive (RSI), the online gaming and sports entertainment company, has reported revenue of $144 million for the second quarter of the year up from $122.8 million, which is a 17% increase year-on-year.
However, the figures also showed a net loss of $28.3 million for Q2 this year compared to a net loss of $14.0 million for the same period in 2021. The Adjusted EBITDA for Q2 this year was a loss of $18.6 million, up from a loss of $6.6 million for the corresponding quarter last year.
Addressing the loss, the CEO of RSI indicated that the company had turned another market into a profit, making six of its markets profitable. Operating in North America and Latin America, RSI has the goal to turn the company profitable by the middle of 2023.
RSI has expanded its presence in Mexico by opening an online casino and sportsbook in the region, in with the media company Grupo Multimedios. The online sportsbook and casino offering from RSI has also debuted in the Ontario and West Virginia markets.
During the second quarter, RSI acquired Poker Night in the USA, increasing its content services. Plus adding live dealer products to customers in the West Virginia region.
We significantly expanded our international reach with the recent launches in Ontario and Mexico, both large population markets where online casino is legal, playing to our strength. We have seen our handle and revenue in Ontario steadily grow since launching at the beginning of the second quarter and remain excited about our recent launch in Mexico and the start of our upcoming marketing campaigns in that market.
Looking forward, we are confident heading into the back half of the year and what it holds for RSI, as many of our recently launched markets will be entering their first full football and soccer seasons.
With our continued growth in both the United States and international markets, we are well-positioned to achieve our goal of Adjusted EBITDA profitability for the second half of 2023.