SBOTOP Partners with Fulham Football Club to Be Main Sponsor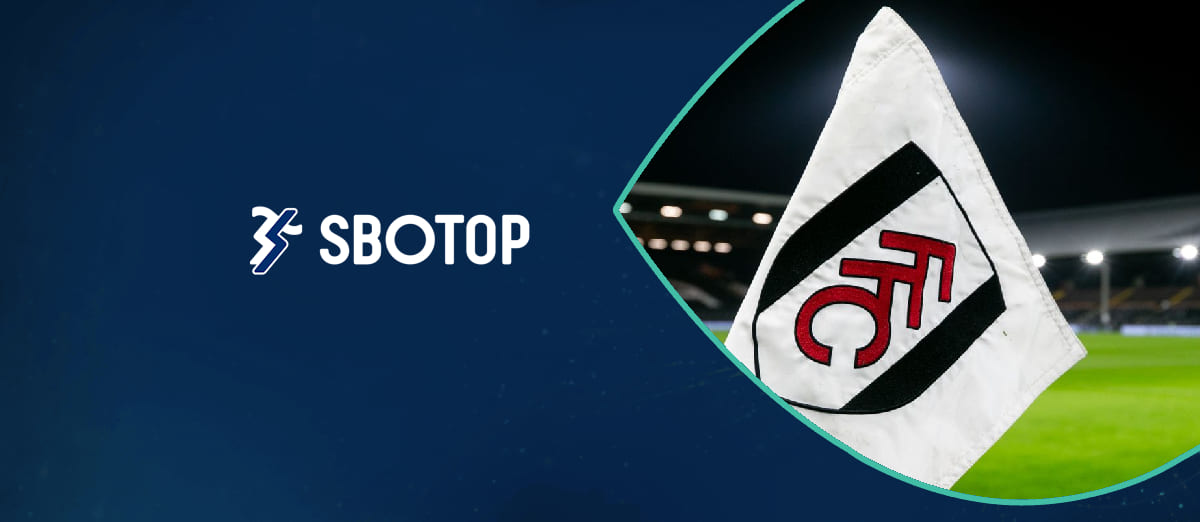 LISTEN TO THIS ARTICLE:
SBOTOP, the online sports and casino gaming operator, has announced a partnership with Fulham Football Club, the English Premier League side, to be the main sponsor of the team for the 2023/24 season.
The agreement between both parties is for one year and the terms of the deal will see SBOTOP as the shirt sponsor of Fulham with the gaming operator's logo appearing on the front of the shirt of the men's first team. The Fulham training kit will also contain the SBOTOP logo on the arm of the shirt.
We are pleased to welcome SBOTOP as our front-of-shirt partner as we continue our exciting journey in the Premier League. The coveted front-of-shirt sponsorship plays an integral part in keeping the club competitive through significant revenue, and we look forward to celebrating continued success in 2023/24.
SBOTOP Continues Premier League Sponsorship
This latest sponsorship from SBOTOP comes after the gaming operator already has a sponsorship relationship with recently relegated Premier League side Leeds United, with SBOTOP having sponsored Leeds since 2020.
SBOTOP continues with the same strategy as many gaming operators who use shirt sponsorship of teams in the Premier League to raise the company profile and ensure the betting brand is seen by billions of people who watch the English Premier League worldwide.
We are delighted and excited to bring our two 'Premier Brands' together. Jointly, we look forward to increasing both our brands' awareness on a truly global platform in the coming seasons. I wish Fulham an enjoyable and rewarding trip to the USA.
Premier League to End Gambling Sponsorship
This is the second sponsorship deal between Premier League teams and gaming operators before the start of the upcoming football season. Burnley football club has recently signed a similar shirt sponsorship deal with W88.
Also, there were some concerns raised by supporters of Chelsea FC when the club indicated they were considering a sponsorship agreement with Stake.com
Related: Chelsea supporters trust objects to proposed gambling sponsor
Premier League clubs voted overwhelmingly to end the association with betting firms as shirt sponsors with 18 of the 20 sides voting in favour of the 2026/27 season deadline. However, it is widely acknowledged this step was taken by the clubs before the UK Government could introduce major reform of gambling laws and prevent gambling companies from sponsoring Premier League football teams.