Baltic Bet to Pay a €16,705 Fine for Gambling Promotion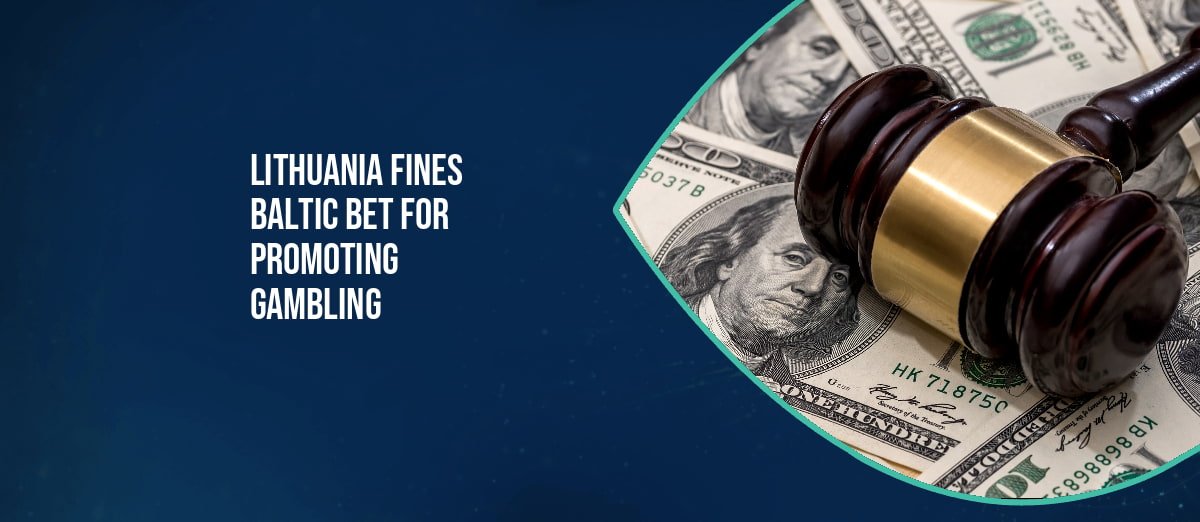 LISTEN TO THIS ARTICLE:
Lithuania's Gambling Supervisory Authority ordered Baltic Bet to pay a fine of €16,705 ($18,259) for violating regulations regarding gambling promotion to consumers.
Baltic Bet was charged after an investigation by Lithuanian Authority revealed that the site published information encouraging people to gamble between 3 November 2022 and 28 February this year.
According to the Authority, the act contravened Article 10, Paragraph 19 of Lithuania's Law on Gambling, which prohibits operators from promoting gambling.
Furthermore, the Supervisory Authority raised concerns about Baltic Bet's use of specific keywords on the search engine Google to advertise its Optibet brand. According to the regulatory body, the operator combined the words "Optibet casino" and "Optibet live betting," which attracted people to the offers on its website. This was also considered a violation of Article 10, Paragraph 19 of the Law on Gambling.
Alongside the fine, Baltic Bet was also warned that if the offenses were repeated, it could face a bigger penalty. The operator has been given until 7 July to address these concerns. It could also appeal against the Authority's ruling before the stipulated deadline.
A Month of Penalties
With the latest development, Baltic Bet becomes the second company that would be fined by the Gambling Supervisory Authority of Lithuania since this month began. The first was Top Sport which attracted three separate fines in the space of a week for breaching Lithuania's responsible gambling and anti-money laundering laws.
Top Sport was first fined €25,000 for granting access to underage individuals in one of its slot salons. The company was then fined a further €15,000 after violating rules on mobile betting. An investigation found that bets were being automatically placed on Top Sport's betting app. This happened to a customer who wagered on a live roulette table supplied by Ezugi and realized that the app automatically repeated the bet even after locking their phone.
Lastly, the operator was slammed with another €15,000 fine after allowing a customer to top up the balance of two other players' accounts with his own payment cards.