Beat the Dealer in Real Dealer Studios' New Vinnie Jones Blackjack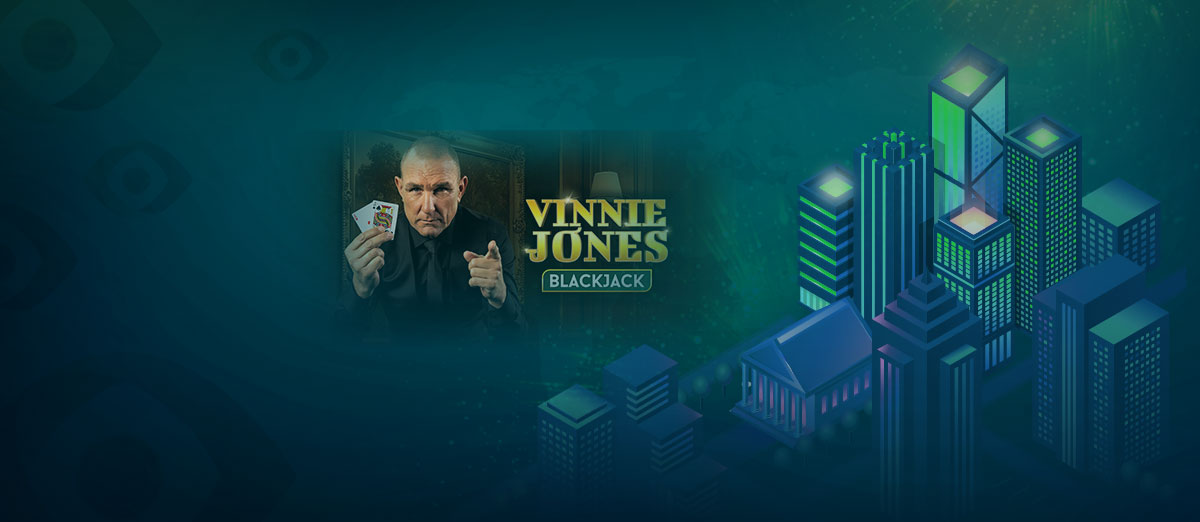 Real Dealer Studios has announced the release of Vinnie Jones Blackjack. It is the industry's first cinematic celebrity blackjack title and it allows players to enjoy a game of blackjack with the iconic actor as their dealer.
The game brings Jones' persona to the table while allowing players to interact with him as if he were sitting right in front of them. The action takes place in a members-only club and in addition to dealing the cards, Jones throws in the occasional comment that breathes personality into the game.
Vinnie Jones Blackjack was developed with cinematic RNG, which combines cinema-quality recorded video with random number generated gaming. Real Dealer Studio takes pride in the high quality of its work, which involves professional directors, actors, and a full-scale production crew.
The game offers all of the features that a blackjack player could need including the 21+3 side bet, insurance, and the 6-card Charlie rule.
Shane Cotter, the Chief Product Officer at Real Dealer Studios explained, "There just hasn't been anything like this on the market before – an RNG blackjack game with this sort of personal interaction, and starring a celebrity to boot."
This is the second game featuring Vinnie Jones from Real Dealer Studios. Vinnie Jones Roulette was launched in September and there are further releases planned for the near future including Vinnie Jones Stories Roulette on 14 November.