Bragg Gaming to Acquire Spin Games after Pennsylvania License Approval
Bragg Gaming, the B2B gaming technology and content provider, has just been granted approval for an iGaming license in Pennsylvania by the Pennsylvania Gaming Control Board (PGCB). This clears the way for Bragg to complete the acquisition of Spin Games, first announced last year.
Spin Games currently supplies Tier 1 operators in U.S. states in which it holds licenses, including New Jersey, Pennsylvania, Michigan, and Connecticut. Bragg hopes this deal will allow them to make use of Spin Games' in-depth knowledge of the U.S. markets and give them an immediate presence in North America.
Related:
The terms of the acquisition involve Bragg Gaming paying $30 million for Spin Games, comprising $10 million in cash and $20 million in shares of Bragg spread over three years. The acquisition aims to increase the operations of Bragg in the North American region and increase revenue outside of its European markets.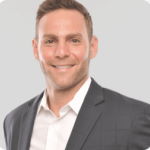 We appreciate the PGCB's staff members' diligence in reviewing our license application and thank them for the approval to enter Pennsylvania's iGaming market. Reflecting this license approval, we look forward to completing our acquisition of Spin Games in the next few weeks. Since announcing the planned acquisition, we have worked closely with the Spin Games' team to complete the technical integration between our Remote Game Server (RGS) and their technology platform, and as a result, we are ready to begin operating in several U.S. markets very quickly following the completion of the acquisition later this month.
Bragg was founded in 2018 and has become a leading B2B provider of gaming and content technology and operates in Europe and North America. Through its subsidiary, Oryx Gaming, it offers various iGaming services to operators, including complete turnkey solutions and a player account management platform.