Flutter Entertainment Reports Revenues of £3.38b in H1 2022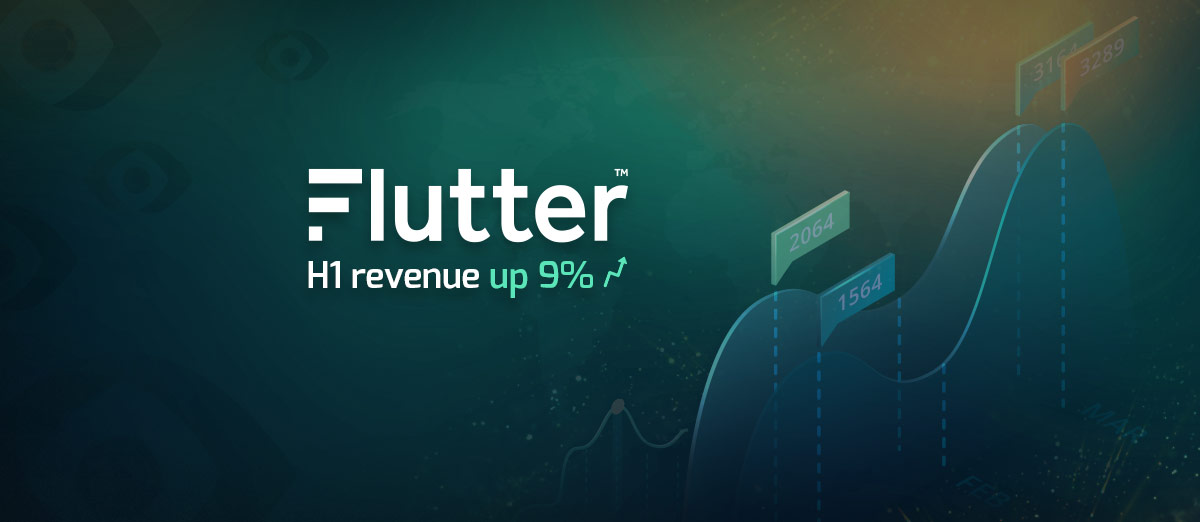 The gambling operator Flutter Entertainment brought in revenue of £3.38 billion in the six months ending 30 June 2022, a 9% increase from the same period last year.
Flutter said that the increase was in keeping with expectations and was largely due to a 14% growth in recreational customers. Also in keeping with expectation was a 19% fall in adjusted EBITDA for the period to £476 million.
Flutter Entertainment reported an after tax loss of £113 million, up from £86 million in 2022, and there was a net debt increase of £322 million year-on-year to £3 billion.
However, in the US, the group's adjusted EBITDA was positive in Q2 and its sports betting market share grew to 51%.
The first half of 2022 was positive for the group with significant progress made against the strategic objectives we outlined in March. We expanded our recreational customer base by over one million players in the half and increased the proportion of customers using safer gambling tools to over one third. We are particularly pleased with momentum in the US where we extended our leadership in online sports betting with FanDuel claiming a 51% share of the market and number one position in 13 of 15 states, helping contribute to positive earnings in Q2. We remain firmly on the path to profitability in 2023, driven by our compelling customer economics and disciplined investment.
In regards to regions outside of the US, Flutter said that performance in the UK and Ireland across H1 was a reflection of safer gambling initiatives and "prior-year Covid frequency benefit". However, thanks to product improvements during H1, the group expects a return to growth in H2.
There was also strong performance in Australia where the average number of monthly players increased 10% and across the rest of the world, Flutter said that investments in high growth markets, such as the acquisition of Sisal, are generating strong returns.