Gammix Hit with Severe Penalties by KSA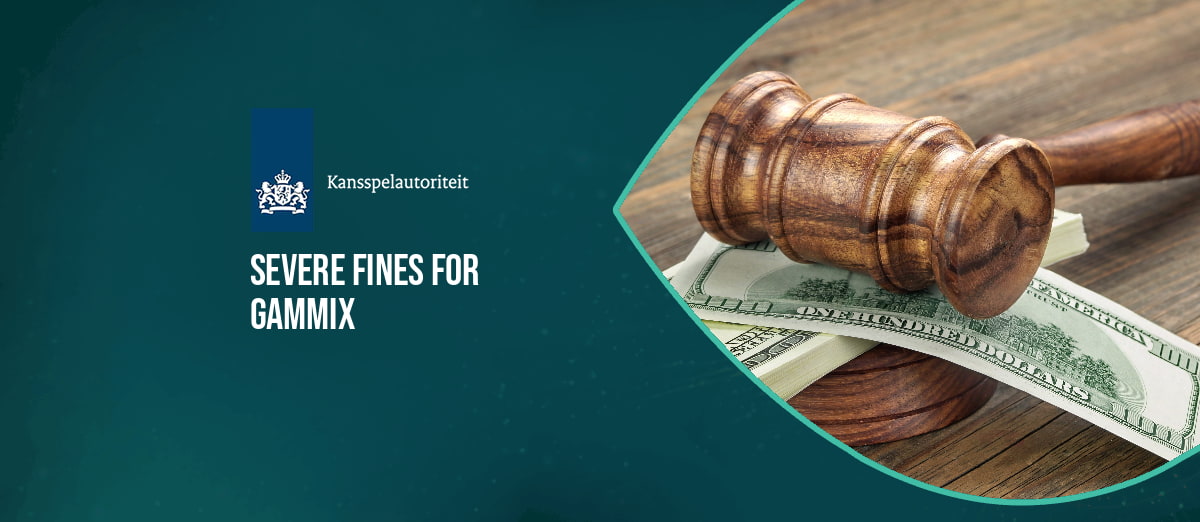 LISTEN TO THIS ARTICLE:
Online gambling operator Gammix LTD has been slapped with hefty fines by Dutch gambling regulator de Kansspelautoriteit (KSA), that amount to €4,410,000.
The decision by the KSA was reached, following events in June, when it warned the operator that it had to withdraw its unlicensed sites, Nordslots (dot com) and Rantcasino (dot com), from the Dutch market or face a penalty of €1,470,000 for every week that these stayed active, with the figure being capped at €4,410,000.
However, it was found that not only did the operator fail to do this, but also the sites still took illegal wagers from players in the Dutch market during this time period. Despite Gammix rejecting this at the time and appealing the decision, the KSA has since found proof that it flouted the law.
KSA Ramping Up Its Regulatory Process
Despite already being one of the strictest gambling commissions in the industry, it appears that the KSA is continuing its hard line stance when it comes to operators flouting regulations, while its license approval process has only become more intense.
More often than not, the KSA rejects new license applications from interested operators, even over the smallest issue, while it has shown that it has no problem issuing heavy fines. However, it would be unfair to suggest that it is completely merciless - in the majority of cases, it has first given warnings to those that appear to be ignoring the rulebook. This certainly happened with Gammix, and the line from the KSA is clear.
We have to press ahead when combating illegal supply. An order subject to periodic penalty payments is often effective within administrative law to stop a violation. Not in this case, because the violation has not completely ceased, so we take the next step. We do not want an order subject to periodic penalty payments to be ignored because that would make the remedy less effective. Anyone who violates and continues to continue must pay. It's that simple.
In the industry for 2023, after just two months, the total for fines that have been issued currently stands at €16.8 million, with the KSA responsible for €7.4 million of this sum.
Can Gammix Recover?
With over 20 different casino sites, largely registered by the MGA (Malta Gaming Association), Gammix does still have a considerable presence in the European online gambling industry.
However, it can ill-afford such a hit, not just to its finances, but also its reputation - this especially being the case, if it wishes to pursue new markets legitimately. The chances of being approved to operate in new markets after its recent conduct are particularly slim.
It could also mean that its current regulators may wish to review their sites following this episode with the KSA and give some thought over whether licenses can be renewed in the future.