GiG Enjoys Record Q3 Revenue with a 35% YoY Rise to €22.9 M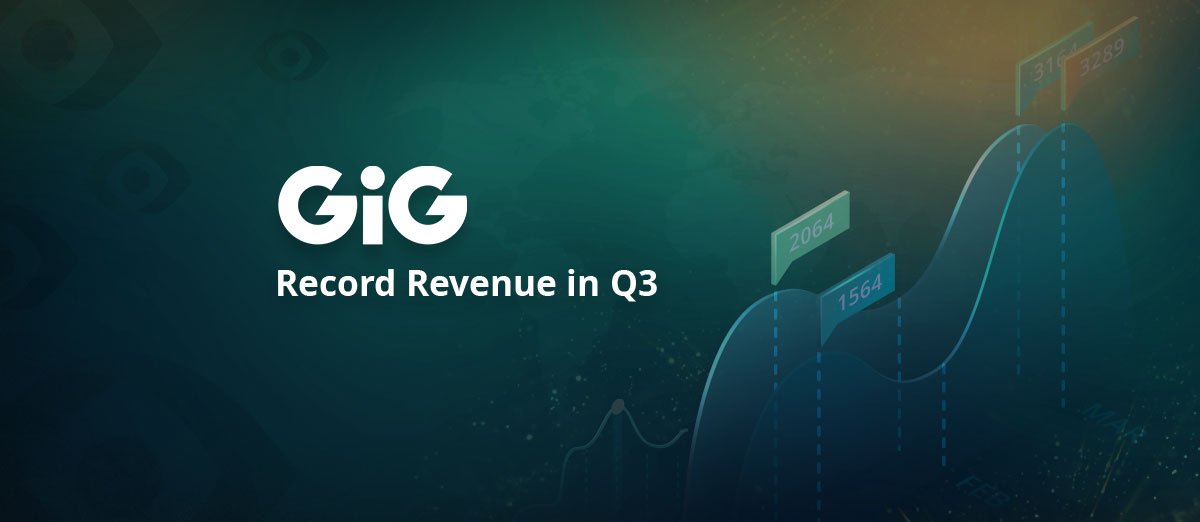 The Gaming Innovation Group (GiG) has reported revenue for Q3 this year has risen to record levels, up to €22.9 million from €16.9 million for the same period last year, a rise of 35 % year on year.
This saw GiG achieve a profit of €0.6 million for the third quarter this year, up from a 0 net profit compared to the same quarter for the previous year. Also the Adjusted EBITDA was up 47%, from €5.8 million in Q3 of 2021 to €8.5 million for the same quarter this year.
The GiG Platform & Sportsbook also reported strong revenue figures for Q3 this year, with a rise of 36% up to €7.8 million. GiG promotes it Sportsbook as a turnkey solution that can be easily integrated by gaming operators on their current platform. There were 6 new Sportsbook agreements signed during Q3 taking the total number of gaming operators using the platform up to 62.
According to the Q3 results the GiG Media part of the business enjoyed its seventh straight revenue rise per quarter. Plus, a key indicator of first-time players that made a deposit was up by a significant 85% from 46,700 to 86,500 number of players.
Another highlight at the GiG group for the last quarter this year was the acquiring of a supplier licence for the province of Ontario, Canada.
Related: GiG becomes Ontario licence holder
I am pleased with the development and performance of GiG over the third quarter. The business delivered another record quarter with revenue growth up 35% year-over-year whereof 24% organic, and adjusted EBITDA improved by 47% despite the general lower seasonal activity through July and August. September saw several areas of the business achieve new monthly records, setting a good pace for the coming quarters.