Hacksaw Gaming Targets Growth in Spain Via AD Alcorcón Deal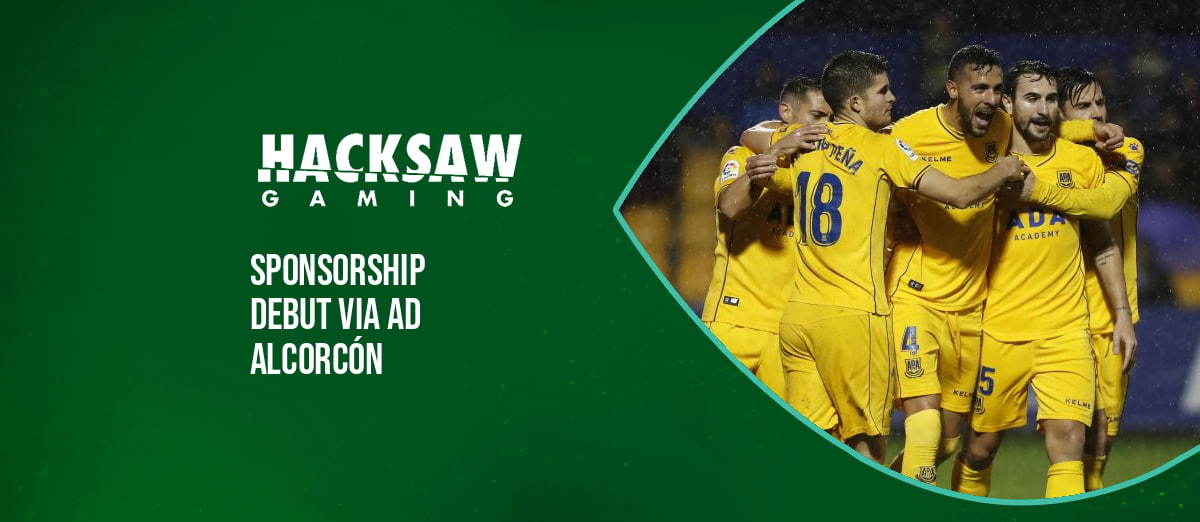 Hacksaw Gaming has signed its first-ever sports sponsorship deal with Spanish football club AD Alcorcón.
Under the terms of the agreement, Hacksaw's logo will be featured on the Primera Federación club's first-team football shirts. The iGaming supplier will also be advertised on hoardings strategically placed around AD Alcorcón's home stadium, the Municipal de Santo Domingo.
The deal, which will last through the remainder of the 2022/23 season, will significantly boost AD Alcorcón's profile and serve as an additional source of revenue.
We couldn't be more excited to kick off a partnership with one of Spain's brightest igaming studios, adding to its already strong international presence. AD Alcorcón and Hacksaw Gaming are both hungry teams standing out in their game. With our partner's support, we look forward to living great moments this season and achieving ambitious goals.
Through the partnership, Hacksaw Gaming can improve its brand exposure in the Spanish gaming market. It aligns with the provider's objectives of growing across several jurisdictions in 2023.
We're delighted to partner up with AD Alcorcón, an exciting team lighting up the Primera División RFEF. This deal will help us establish a rock-solid footing in the Spanish market as we embark upon further international expansion. AD Alcorcón are aligned with our own ambitious goals for success off the pitch, and we wish them the best of luck in their quest for promotion to LaLiga Smartbank.
The deal comes days after Hacksaw Gaming announced its plan to release a proprietary content distribution platform.