Highlight Games Signs Deal with ITV to Use Its Football Content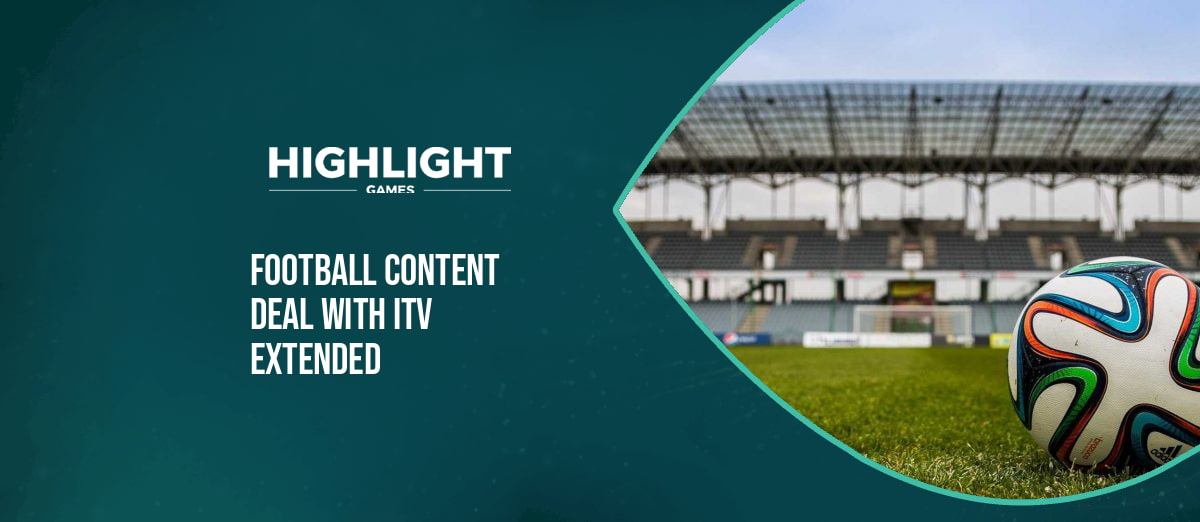 Highlight Games, the games content provider, has signed a deal with ITV studios, the British mainstream media organization, to use its vast archive of football content.
This agreement is an extension of a similar existing deal between both parties and is a long-term multi-year partnership.
Highlight Games will use the archive football content to power its flagship SOCCERBET game for the English market, and this game is one of the largest-selling football virtual titles in Europe.
As well as its football offering, Highlight Games also has a well-established virtual basketball product, the NBA Last series, and has several tie-in deals for historic basketball clips. The studio has been trying to enter the virtual markets for horse racing and dog racing.
Related: Highlight Games to feature virtual horseracing and dog betting
I'm delighted to announce the renewal of this partnership with ITV Studios, which will give Highlight Games continued exclusive access to thousands of clips of iconic ITV archive footage. This long-term strategic deal is instrumental in the production of our highly successful English SOCCERBET game, and we're thrilled to be expanding our business relationship with ITV Studios.
This latest partnership to gain continued access to football footage follows similar deals signed by Highlight Games last year with Manchester City and Turkish football.
Related: Highlight Games signs Manchester City to use football archive in its instant games
We have a rich archive of incredible football content, and it's fantastic to be working with Highlight Games as they continue the extension of their SOCCERBET product range.