Immersive VR Pushes Las Vegas' Evolving Entertainment Landscape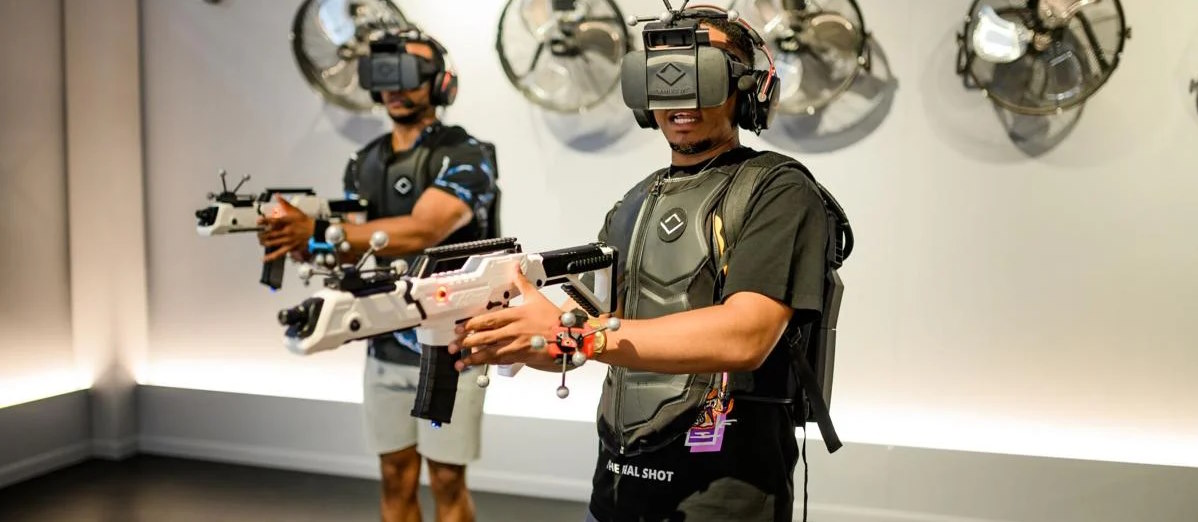 LISTEN TO THIS ARTICLE:
A new trend is taking hold in Las Vegas, renowned as the "Entertainment Capital of the World", captivating both tourists and locals alike.
Engagement Evolution
Immersive entertainment - this dynamic form of engagement has permeated the Las Vegas Valley, presenting itself in various forms such as the immersive projections at Lighthouse ArtSpace Las Vegas in the Shops at Crystals, a spectrum of virtual reality experiences, and the groundbreaking Meow Wolf's Omega Mart nestled within Area15.
Dan Pelson, the COO of Area15, points out the shift from passive spectatorship to becoming an integral part of the experience, an aspect that sets this genre apart from traditional entertainment. Pelson asserts, "It's personal to you." The immersive entertainment sphere, with its substantial investment, focus, and energy, converges to create an immersive world that captivates the imagination, much like the evolution of the Vegas Strip.
Yet, Pelson acknowledges the ephemeral nature of many startups in this domain, underscoring the importance of continuous innovation to thrive in the experiential entertainment realm.
The ascent of virtual reality (VR) has been notably pronounced. Sandbox VR, a San Francisco-based company specializing in immersive full-body VR experiences, has expanded its presence in Las Vegas with a second location at the Miracle Mile Shops. Nicole Dixon, Senior VP of Global Marketing at Sandbox VR, accentuates the intersection of technology and entertainment as a driving force for their rapid growth.
Las Vegas' distinct demographic of visitors increasingly seeks entertainment beyond traditional gaming, as evidenced by the proliferation of sports franchises and alternative activities. Dixon adds that well-executed VR experiences offer a departure from passive consumption, ushering in a realm of interactive engagement where limitless possibilities are within reach.
Shifts in Consumer Priorities
For today's consumers, authenticity, storytelling, and engagement take precedence, leading to the rise of immersive venues like Sandbox VR and Area15.
Amid the evolving entertainment landscape, the Las Vegas casino industry has consistently set revenue records, underscoring its enduring popularity and contribution to the city's economy.
Younger generations have shifted away from conventional social spaces, seeking destinations that foster connectivity, be it through art, culture, or entertainment. Area15, a trailblazing entertainment venue, has not only met but exceeded expectations since its inception three years ago, amassing millions of visitors.
As the immersive entertainment sector continues its ascent, the Las Vegas casino industry remains a cornerstone of the city's allure. The casino sector showcases resilience and adaptability and remains synonymous with the city's identity. The integration of immersive entertainment offerings complements the renowned gaming scene, reinforcing Las Vegas' position as a multifaceted entertainment haven.
In an era where experiential engagement reigns supreme, Las Vegas stands at the forefront, redefining entertainment by allowing individuals to be not just spectators but active participants.