Impressive Results for GAN in 2022 Q4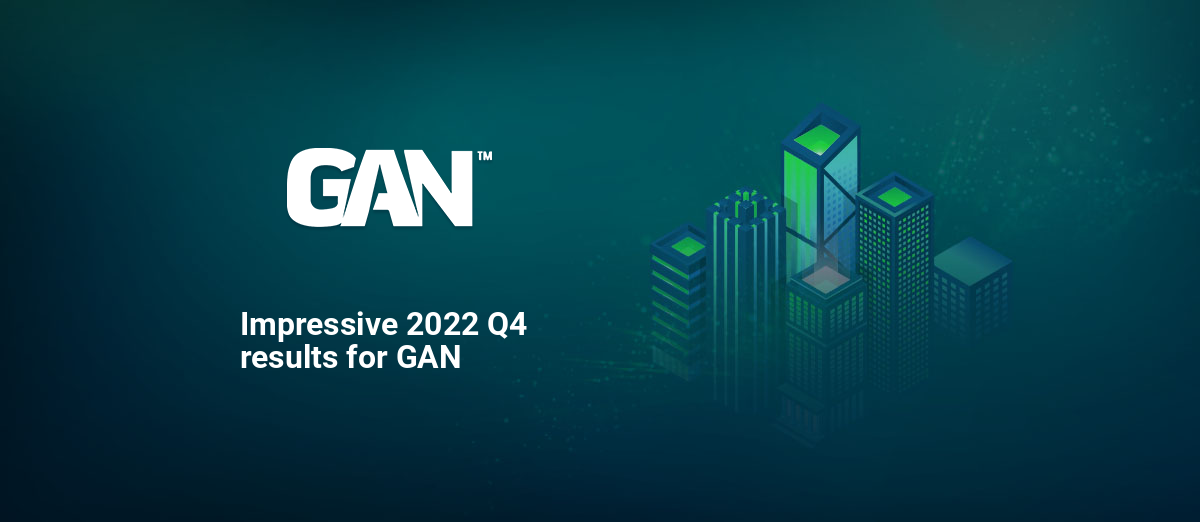 LISTEN TO THIS ARTICLE:
US online gambling software provider, GAN has revealed strong figures for the fourth quarter of 2022, ending the year on a high following substantial confidence in its market offering.
A combination of robust performances for both its B2B (Business-to-Business) and B2C (Business-to-Customer) operations has helped the company significantly, with GAN hitting $141.5 million in revenue.
This represented a firm indicator of substantial growth throughout 2022 as it gradually built on its figures from the year before.
Increased Demand for 2022
The company's unprecedented growth last year has propelled it to new heights within the US online gambling space - aided significantly by its B2B activity which saw a 19 per cent increase in revenue, year-on-year for this, coming in at $54 million.
Meanwhile its B2C segment was responsible for revenue of $87.5 million - up from $78.6 million on the previous year. It is understood that the strong improvement for GAN's B2C operations was the result of substantial growth in the LATAM market.
However, it was Q4, where a major impact appears to have been made from a revenue standpoint, a total of $36.9 million, which was a 21 per cent increase on the corresponding period for the previous year. For its B2B operations in the fourth quarter, the company posted revenue figures of $14.1 million - a 26 per cent increase from the same period in 2021.
It is believed that this was aided by an increase in content and platform license fee revenue for existing clients, in addition to new launches for current and new clients.
Focused Strategy at the Heart of GAN Growth
Over the last year, GAN has tweaked its strategy as a way of increasing its customer acquisition, which appears to have been successful.
Having teamed up with WynnBet at Boston Encore Casino, this helped to considerably raise the profile of the company, particularly from a B2C standpoint which helped to contribute to the revenue figures, with a KPI customer acquisition increase of 50 per cent. Despite this, the company was also smart about its decision to slow operations in other markets such as Ontario to focus on more profitable possibilities.
We ended the year with solid momentum in our B2B sports betting business as we announced our partnership to support WynnBet at Encore Boston Harbor and had a highly successful launch last month.
It has become apparent to us that the capital requirements to gain market share for initiatives such as SuperRGS as well as in certain competitive markets for sports betting like Ontario, Canada do not provide a path toward achieving an acceptable ROI in a reasonable period of time.
The next few months certainly represent an exciting year ahead for GAN, which will be focused on ensuring that it can boost revenue further, especially in markets such as LATAM, where it witnessed a 49 per cent growth in customer acquisition during the fourth quarter of 2022.