Iowa to Consider Online Gambling Bill Proposal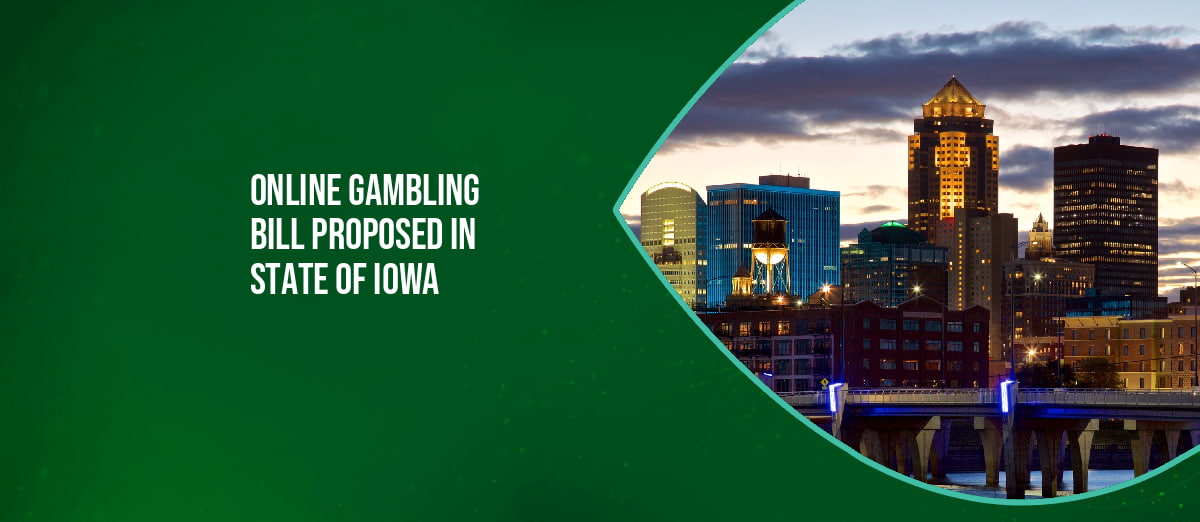 LISTEN TO THIS ARTICLE:
It has been suggested that the US state of Iowa may well be set to seriously consider an online gambling bill that has been put forward.
This would mean that, if passed, online casinos would be allowed in the state, subject to approval from the Iowa Gaming Commission (IGC).
Should this bill pass, it would become the seventh state in the US to regulate iGaming, with the others being Connecticut, Delaware, Michigan, New Jersey, Pennsylvania, and West Virginia.
What Are the Details of the Proposed Bill?
'House Study Bill 227' details a proposal illustrating that casinos in the state of Iowa would be given permission to have two iGaming skins apiece, while there is also the suggestion for a third, subject to IGC approval.
As a result, should this be passed, it would see a number of online casinos apply for a license to operate in the state, with it being widely expected that certainly, the behemoths would be some of the first to express interest.
The likes of FanDuel, DraftKings, BetMGM, and Caesars are likely to waste little time in registering their ambitions, while a number of others may also make themselves heard.
There would be numerous draws to the state, especially from a cost perspective, with it being estimated that it would cost $45,000 for potential licensees, in addition to an annual renewal fee of $10,000.
It would also be required for operators to publish information about responsible gambling on their sites that is very clear about the dangers of online gambling.
Is This a Bill That Is Likely to Pass?
The economy of Iowa currently ranks as third bottom out of all of the states in the US, with the main industry, largely being agriculture. Senators are likely to be aware of the fiscal benefits in taxable income that other states where online gambling is regulated, are reaping from operators and they are more than likely to take this into account.
Passing such a bill could well even help to generate numerous jobs in the state, while also improving the infrastructure, thanks to the economic benefits that could come from the online gambling industry in the state.
Indeed, funds from licenses would provide a much-needed injection into the state's economy which could be used to make an immediate difference, and this may be too tempting to refuse.