Ivan Rakitić Strikes Partnership Deal with M88 Mansion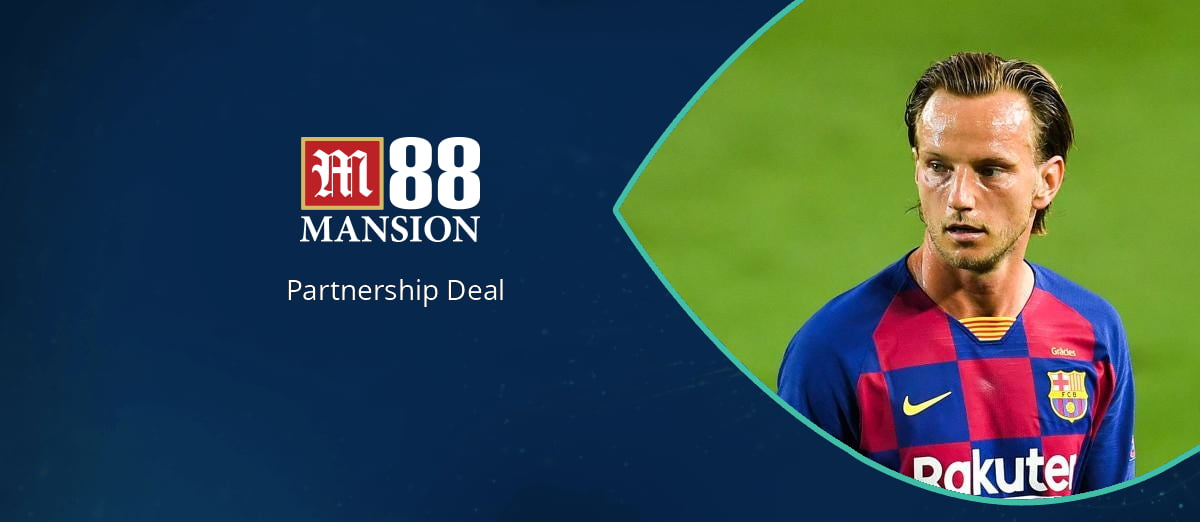 Croatian football player Ivan Rakitić has signed a partnership agreement with M88 Mansion to become a brand ambassador of the Asian betting operator for the remainder of the LaLiga Santander 2022-23 season.
Under the terms of the deal, Rakitić will feature in several activations and marketing campaigns of M88 Mansion across online and offline media. The partnership has already seen the Sevilla FC midfielder guested in an Indonesian podcast called Monday Motivations. He has also been scheduled to appear in an exclusive interview.
We are delighted to have Ivan Rakitić become part of our family. At the same time, this strengthens our relationship with LaLiga, one of our biggest partners to date.
Rakitić debuted in LaLiga in 2011 with Sevilla and was with the club for four years before moving to FC Barcelona in 2014. Six years later, the 34-year-old made a re-entry into Sevilla.
Rakitić has had a number of achievements in his football career. In the 2013/14 season, he won the UEFA Europa League with Sevilla FC. While with the Blaugrana (Barcelona), he won the 2014-15 UEFA Champions League and lifted the LaLiga and Copa del Rey leagues four times.
He was also a significant member of the Croatian national team that finished runner-up at the 2018 FIFA World Cup.
In 2019, Rakitić announced his retirement from international football with 15 career goals in 106 appearances.
I'm truly honored with this endeavor. I got to do some fun stuff that I really enjoyed. Meeting some Asian fans was also an experience that I will never forget. Thank you, M88 Mansion.
Partnering with sports stars and athletes is one of the ways M88 Mansion has sought to improve its brand exposure this year. Last month, the betting operator appointed Steven Gerrard as its World Cup 2022 Brand Ambassador.
In September 2022, M88 Mansion also signed Manny Pacquiao as its brand ambassador.