Lucky Brit Becomes Instant Millionaire with EuroMillions Win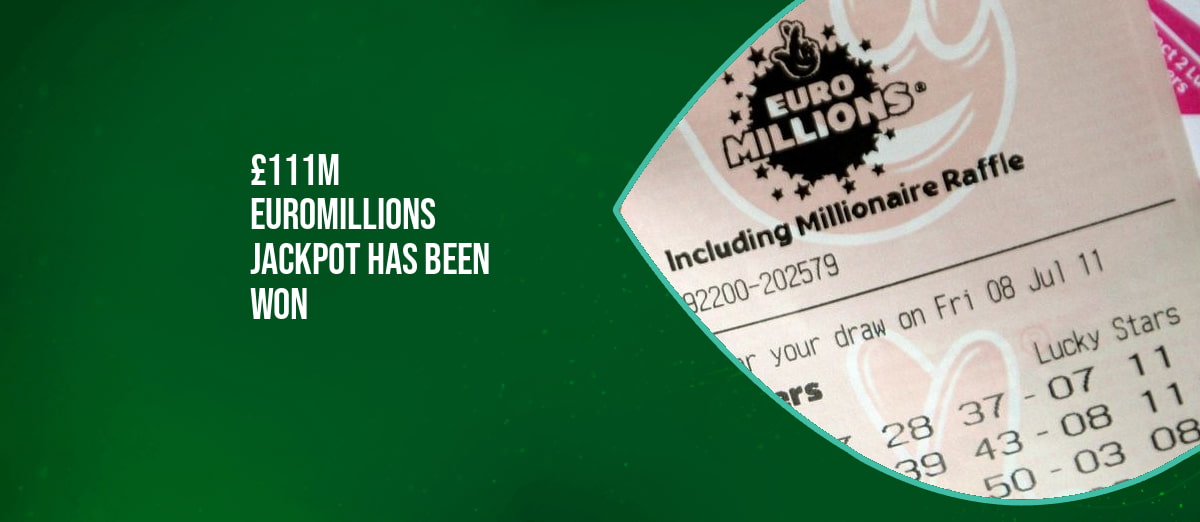 LISTEN TO THIS ARTICLE:
The luckiest individual in the UK at the moment, a ticket holder, has come forward to claim Friday's EuroMillions jackpot worth £111.7million.
The development follows operator Camelot's plea to players to check their tickets and contact them if they won the prize. As of Saturday morning, the winner of the life-changing amount was still shrouded in mystery. However, the latest reports had it that someone had put in a claim for the £111.7m jackpot prize.
The winner's claim will go through a process of validation, and once confirmed by Camelot, the prize money will be paid during an appointment with one of the operator's winners' advisers.
After receiving the money, the ticket-holder can then decide to go public with the news or remain anonymous.
Friday's winning numbers that catapulted the ticket holder into the league of millionaires were 03, 12, 15, 25, and 43, with Lucky Stars 10 and 11.
It is wonderful news that a lucky ticket-holder has claimed this incredible prize. We will now focus on supporting the ticket-holder through the validation and help them start to enjoy their win.
According to the Sunday Times Rich List, the prize money will make the ticket holder richer than British stars Dua Lipa, worth £75 million, and Harry Kane, worth £50 million.
The winner becomes the 18th individual in the UK to claim a EuroMillions jackpot worth more than £100 million. In July last year, an anonymous ticket holder won a record jackpot of £195 million.
Unlike the Powerball lottery in the United States, all lottery prizes in the UK are awarded tax-free, irrespective of the prize amount and the game the winner played. This is because HM Revenue & Customs, the department responsible for taxation in the UK, does not consider lottery winnings as income.
As such, EuroMillions jackpots are paid out tax-free. In this case, the lucky ticket holder will receive the full prize of £111.7 million.