Nevada Police Reacts Rapidly to Shooting near Vegas Strip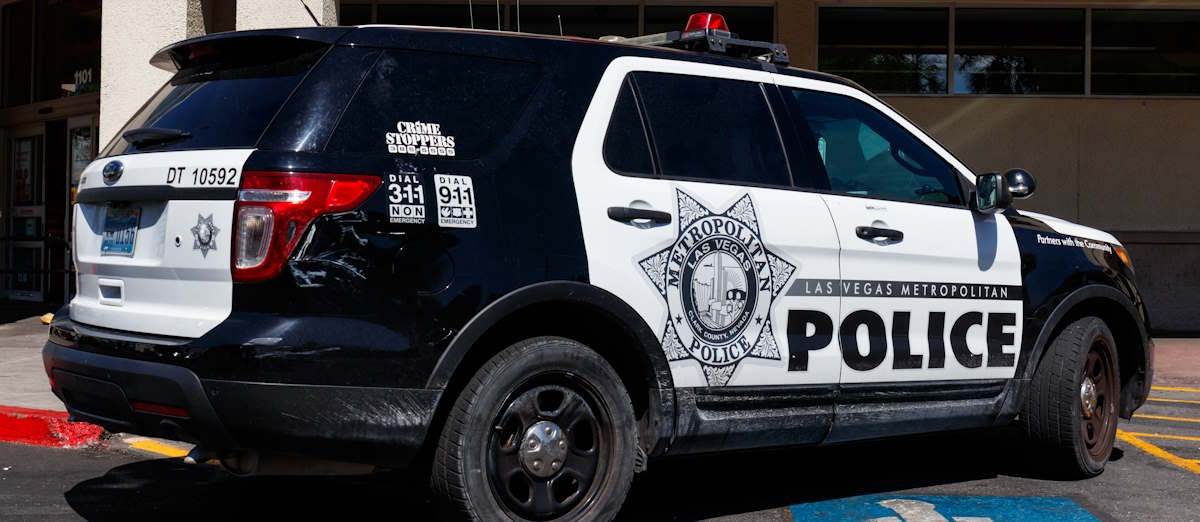 LISTEN TO THIS ARTICLE:
In a startling incident on Monday evening, the Las Vegas Metropolitan Police Department (LVMPD) swiftly responded to distressing reports of a shooting that unfolded less than two blocks away from the iconic Las Vegas Strip.
Swift Response and Investigation
The incident, which took place on the 2600 block of Highland Drive, was reported to authorities at approximately 7:03 p.m. Promptly arriving at the scene, LVMPD officers discovered a male individual who had sustained a gunshot wound to his arm.
The victim, whose identity has not been released, was promptly attended to by first responders and transported to a nearby medical facility for treatment. Thankfully, the injuries were classified as non-life-threatening, providing relief amid the tension that gripped the area.
With the victim's condition stabilized, the focus of law enforcement swiftly shifted towards piecing together the sequence of events that led to this alarming incident. LVMPD Detectives have assumed control of the investigation, utilizing their expertise to navigate through the complexities of the case. As of now, the identity of the suspect remains shrouded in mystery, and a thorough search for the individual is underway.
Need of More Community Vigilance
The shooting has stirred unease within the community and among visitors, highlighting the need for ongoing vigilance when it comes to matters of public safety. The proximity of the incident to the buzzing with people land-based casinos on the Las Vegas Strip serves as a reminder that incidents of this nature can occur in unexpected locations.
Related: Teen Apprehended for Alleged Robbery and Murder at Luxor Hotel.
Local authorities have urged anyone with information related to the incident to come forward and assist with the ongoing investigation. Residents and potential witnesses are encouraged to provide any relevant details that could aid in identifying and locating the suspect, thereby aiding in the swift resolution of the case and the prevention of further harm.
As the investigation unfolds, the Las Vegas community and beyond remain hopeful that the collaboration between law enforcement and the public will lead to a swift resolution and the apprehension of the suspect responsible for the incident. In the meantime, the LVMPD is dedicated to maintaining a strong presence in the area, ensuring the safety and security of all who reside in and visit this vibrant city.