Viking Runecraft Slot Review
Rich Plunder Awaits on the Grid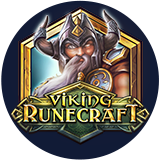 Log in to add it in your Favorites
Vikings were the ultimate gamblers. They risked their lives sailing through the stormy northern seas, disembarking on unknown shores, and battling in search of loot. To find good fortune and return home alive, the Norsemen carried rune charms and prayed to their pagan gods.
If you want to feel the old Norse thrill, you won't have to convince your friends to board a longboat set for England. Just try Play'n GO's Viking Runecraft slot. This 2018 release packs mythical deities and runestones in a very unusual grid frame. It's risky like a raid, but it also hides legendary payouts. Join our warband and learn how the game works, try it for free, and set sail for success with the casino bonus guide.
Untangling the Viking Runecraft Slot Game Features
Labeling this game as "feature-packed" would be an understatement. For Viking Runecraft, Play'n GO have utilized a 7x7 grid mechanic where instead of just landing symbols on winning paylines, you need to clear patterns by winning on all designated positions in order to progress through levels. The gamification aspect of the slot will also have you collect runestones that trigger the bonus wheel. Meanwhile, all winning spins contribute to the Charge of Destruction which in its turn awards four bonus features.
The pièce de resistance is the Gift of the Gods which can be triggered on non-winning rounds; four deities will create extra wilds and give you the chance to win 5000x your bet. If all this seems a bit too much to process at a glance, check out the detailed gameplay tutorial below.
Graphics and Theme That Make Viking Runecraft a Play'n GO Classic
Play'n GO is known for its beautiful products, and Viking Runecraft might be the studio's best work. We were most impressed with how "alive" the game feels. One can notice moving elements practically everywhere. A heavy snowstorm and howling winds animate the rocky background. When Ragnarök happens, streams of lava and rock shards suddenly erupt from underneath.
The gods are always watching from the right side of the screen. They cast spells when their special power triggers. As the deities switch between the Viking Runecraft levels, you'll get a short explanation of the newly activated mechanics.
The symbols are shaped like runes, horned helmets, battle axes, and other essential raiding gear. Wilds have various forms, but you can always tell them apart by their golden color. It's quite enjoyable to witness tokens disappear from the grid, as every feature destroys them in a unique manner.
Slot Profile
Name -

Viking Runecraft

Release year -

2018

Type -

Grid Slot

Supported Platforms:
Provider

Rows

7

Reels

7
RTP

Free Spins

5

Paylines
Adjustable paylines:

No

Themes:

Norse Mythology

Min/Max Bet:

0.1 - 100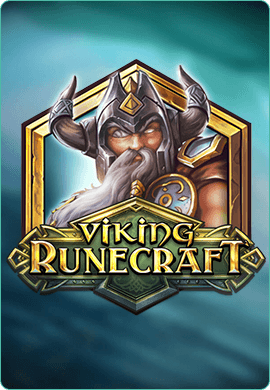 Learn How to Play the Viking Runecraft Slot with This Tutorial
It's completely normal if you're not sure how to play this game, as its atypical layout and functionalities can perplex even veteran slot fanatics. To help you find your feet, we went through many game rounds and created an easy-to-follow tutorial. Use it in conjunction with the Viking Runecraft slot demo, and you'll go pro in no time.
First, you should set the coin size. Accepted bets range between €0.10 and €100, which makes the title suitable for low and high rollers alike. Configuring your wager happens through the three-line menu on mobile. Computer/laptop users will need to press one of the orange buttons beneath the grid. Feel free to play at whichever stakes you see fit, as the payout percentage is identical across the board.
Leveling up, reaching a bonus game, and all other mechanics happen as a result of you pressing one of the "Spin" buttons. The green one triggers one round. If you want the Viking Runecraft slot to play automatically for a set number of spins, click on the orange hexagon in the right corner.
The "i" icon contains the paytable and information for all of the features. If you wish to mute the sounds, adjust gameplay speed, or access the "Help" page, refer to the four buttons at the bottom left or three-line menu on mobile.
Base Game Explained
We'll describe all the functionalities as clear as possible in a list, but you'll also have to try the demo to process it all:
No reel-spinning action — Instead of reels, the Viking Runecraft slot machine uses a 7x7 grid. Every round, 49 symbols fall to fill the gaps. When a group of 5 or more identical tokens forms, you get paid. The winning cluster also vanishes, allowing new symbols to appear during the same round.
The gods help you along the way — You'll see Thor, Odin, Freya, or Heimdall on the right side of the grid. Any unsuccessful spin has a chance of triggering their special powers. They all spawn Wild symbols but in a different manner. For example, Thor creates 5-9 single Wilds anywhere on the reels, while Odin generates four of them in groups of two.
All about the patterns — Patterns of blue squares will appear on the grid of the Viking Runecraft slot. You'll need to clear them by making winning combinations in the highlighted positions.
From journeyman to god — There's a leveling system similar to those in video games. You level up by completing patterns. Once you reach a new stage, a new pattern will appear, and the following two things will happen:
The active god will change.
At the end of each level, you'll get a chance to win a mini jackpot by spinning a bonus wheel. The prize is worth 10% of all winnings that come from runes (the five lowest-paying symbols) during one stage.
Confused already? Good, because we're not finished.
Big Combos Charge the Special Meters
While you play the Viking Runecraft slot, you'll notice that wins fill the big runic wheel on the left side. If you unleash a large combo (20+ matches) in one round, one of these four special functionalities will activate:
Fury of Fenrir — Four diagonal symbol lines are selected. Two of them are destroyed, while the rest are transformed to the same token.
Judgement of Jörmungandr — A large chain of symbols is selected. Most are destroyed. Those that remain are changed into the same token.
Scorching of Surtr — Three symbols are chosen, and everything around them is destroyed. The selected ones duplicate.
Lure of Loki — Two token groups are marked. One is destroyed while the rest turn into the same symbol.
The final stage in the Viking Runecraft slot is called Ragnarök. It happens when a combo chain is big enough to fill the runic wheel twice (40+ matches). Essentially, it's a bonus level where the four special features happen one after the other. During that time, the runic wheel turns into a multiplier that can boost your total win up to x15 times.
100000
Highest fixed jackpot
Runes of Valhalla, Charge of Destruction, Ragnarök
Special features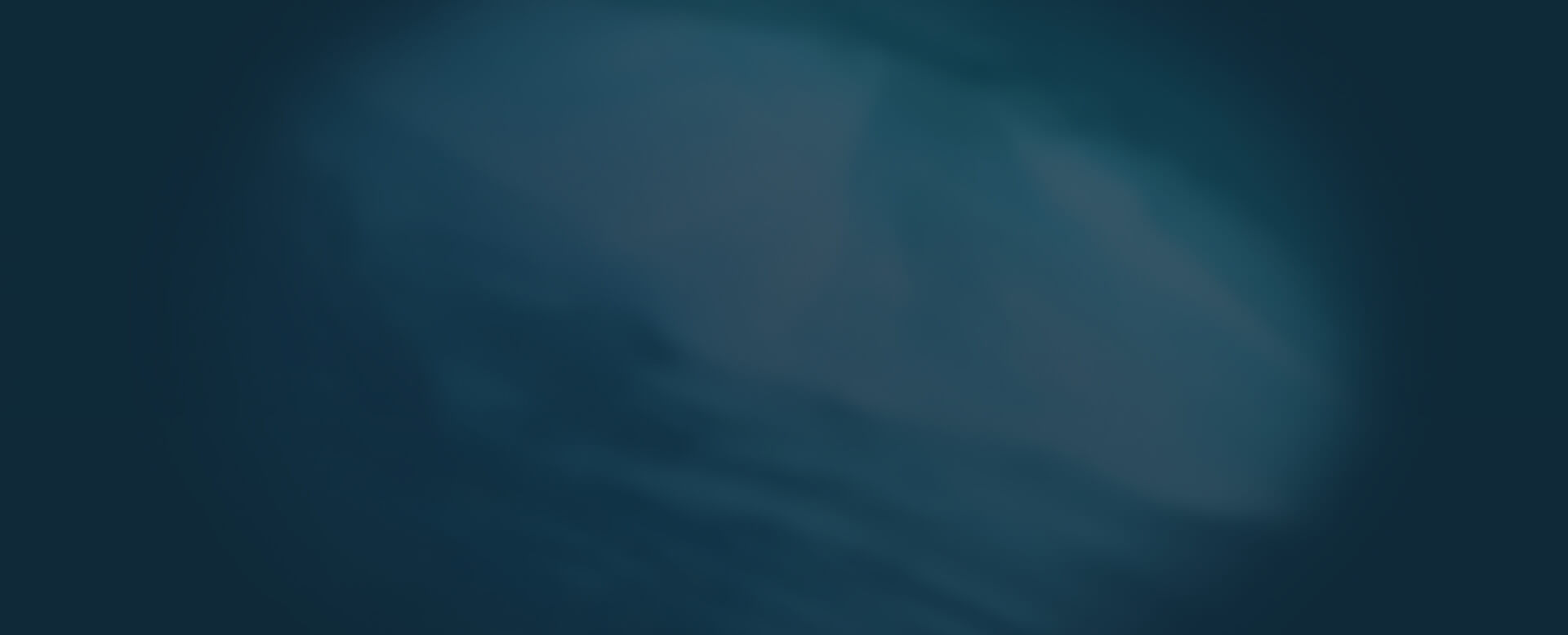 Test the Viking Runecraft Slot for Free Right Here
To master this advanced slot, you'll need to play it. Here, you'll find a demo version that's available 24/7 with no downloads required. Use it to learn the ropes and devise a winning strategy without putting real money at risk.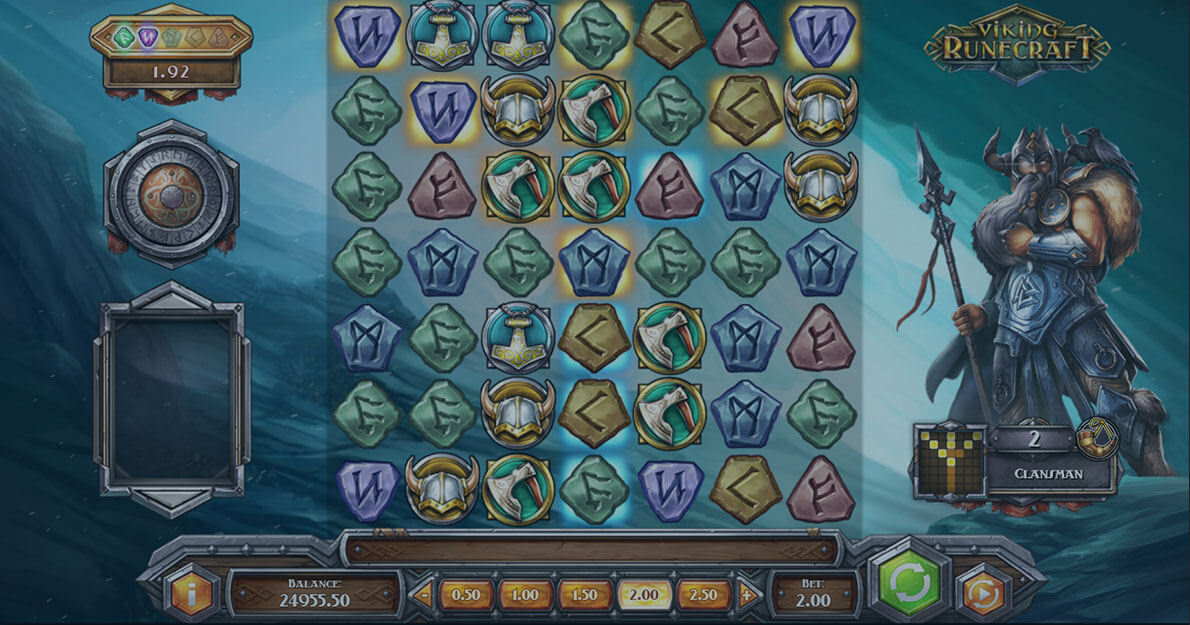 Do You Want to Play This Game for Real Money?
Genesis Casino
Not Accepted
Wazamba
Not Accepted
Casumo
Not Accepted
*18+ T&Cs apply to each offer.
A Proper Viking Runecraft Casino Bonus Will Go a Long Way
Do you feel like a Norse mythology expert after playing the Viking Runecraft free slot? Then it's time to put your knowledge to the test with the real thing! We've gathered five operators that are favored by the gods. Each one is certified, boasts hundreds of games, and willing to hand over a hefty welcome bonus to new players.
Casino
Bonus
Free Spins
Claim Bonus

Genesis Casino

1

NA

Wazamba

2

200

Free Spins

Casumo

3

20

Free Spins

HappyLuke

4

300% lên tới 4,6 triệu đồng

100

Cookie Casino

5

120

Free Spins
*18+ T&Cs apply to each offer.
Viking Runecraft Slot RTP, Payouts, and Jackpot
When it comes to financials, newer Play'n GO slots typically have two things in common. Their theoretical RTP is set to 96%, and the jackpot stands at x5,000 your bet. Viking Runecraft is also a part of this club, but the game's explosive volatility provides a different playing experience.
Simply put, the Viking Runecraft slot is intended for high-risk, high-reward players. On average, successful rounds occur 28% of the time. However, non-combo wins will often fail to reach the value of your bet. Substantial payouts are certainly possible, but they only happen through big chain reactions that activate the bonus features or when you land 15+ of the top-paying symbols. It's very likely that you'll have to wait a while before these two scenarios occur, so don't be reckless with your bankroll.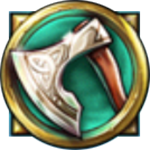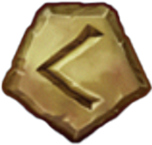 Strategy Tips and Slot Recommendations
Beating the house edge of this title isn't possible in the long run, but one can learn how to handle its high variance better. Since the Viking Runecraft slot machine makes you wait for a big win, you need to apply discipline and last long enough to get one.
Determine how much you can afford to spend per one session and divide your budget into 100+ equal betting units. If you land a payout that increases your initial bankroll by more than 20%, call it a day and collect the loot. You can always go for a different game if you don't like the Vikings and their dangerous ways. We've selected an interesting trio that you can review below. Take a look!
The Mobile Adaptation Works Flawlessly on Android and iOS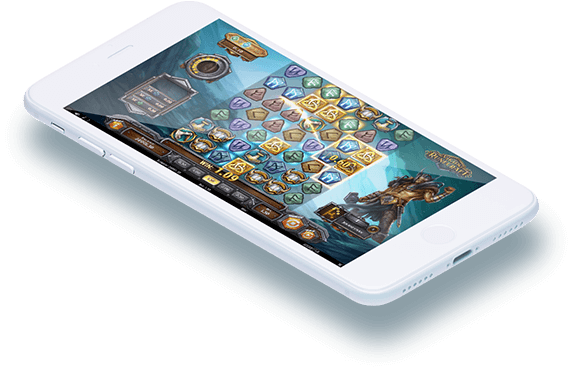 There's no need to stay anchored at home to enjoy the Viking Runecraft slot game. If you have an iOS/Android tablet or phone and a stable broadband connection, you can take your adventures anywhere you please. Play'n GO products are made on HTML5 and run perfectly on all mobile browsers and casino apps.
The button layout is slightly different than that of the desktop version, but you'll find all the relevant options in the hamburger menu. Aside from that, both variants look and play the same. You can even hold your phone in portrait mode if you wish, but do note that some visual elements will disappear when the device isn't oriented horizontally.
Our Final Take on the Viking Runecraft Slot
Playing Viking Runecraft gratis through our demo can be quite fun, but should you make the jump to the real-money version? If you're new and impatient, we'd advise you to look for something else. However, we would gladly give a thumbs up to those that understand its inherent risks and can manage their budget responsibly.
This unorthodox grid game is brimming with thrilling mechanics and can pay substantial sums every once in a while. When combined with a good casino bonus from our trusted operators, Viking Runecraft can bring incredible entertainment and a great payday to the lucky and disciplined player.
Log in to add it in your favorites
Compare

Viking Runecraft

to other

games