Amarna Miller and Ana Catharina Become Cleopatra in New Slots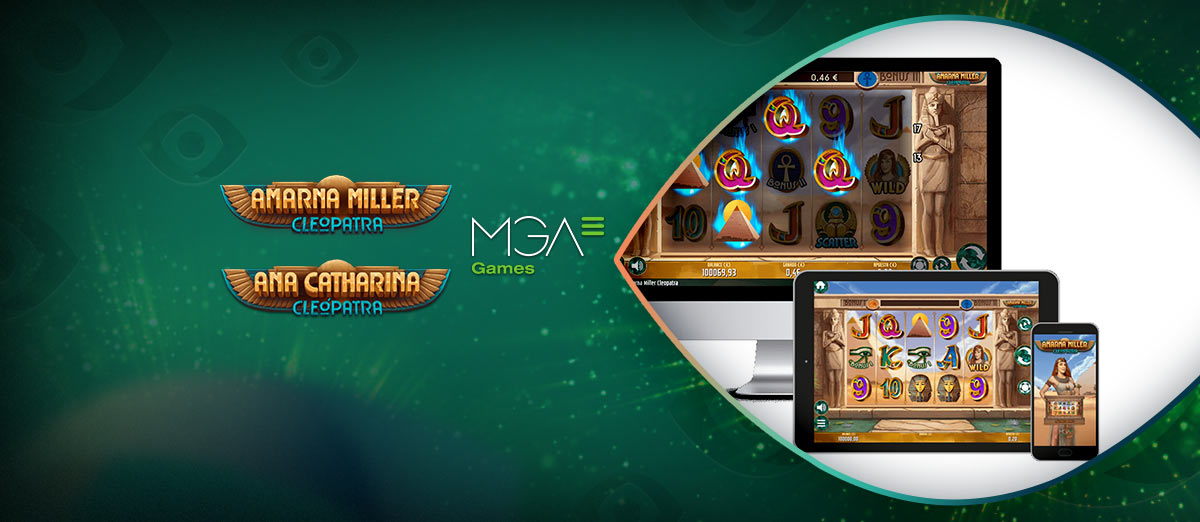 MGA Games, the slots developer that focuses on localized content, has announced the launch of two new slots, Amarna Miller Cleopatra and Ana Catharina Cleopatra. Both are localized productions designed to give operators the ability to offer content familiar to their audiences.

The games have an ancient Egyptian theme with the action taking place along the banks of the River Nile amongst the impressive monuments adorned with hieroglyphs and the towering pyramids. Amarna Miller and Anna Catharina bring Cleopatra to life on the reels. Miller will be familiar to Spanish audiences from her television shows and YouTube videos in which she explores issues related to the environment. Catharina rose to fame after competing in the TV show Big Brother Portugal.
In the games, the two women accompany players and provide encouragement as they spin the reels. Both slots are with medium volatility, and both offer players popular features, such as wild symbols and scatter bonus games that provide more chances to win.

The games have been designed with realistic graphics to help and immerse players in the beautiful landscapes of Ancient Egypt. They also feature four mini-games that give players the opportunity to explore the Nile in search of ancient treasures. The mini-games are triggered by landing three Bonus I or Bonus II symbols on the reels. Each takes players to a mini-game sector screen, where they have to choose from two mini-games to play.
to choose from two mini-games to play. A great deal of effort went into producing audio for the slots, making them more enjoyable and immersive. The highly respected producer Quique Tejada designed musical content to create mystery, tension, and excitement on every spin, making the games truly compelling.
Amarna Miller Cleopatra went live internationally on October 11 with MGA partner operators in all international markets, with the exception of Portugal, where Anna Catharina Cleopatra has been released.