Aria Hotel Manager Faces 15 Charges amidst Embezzlement Scandal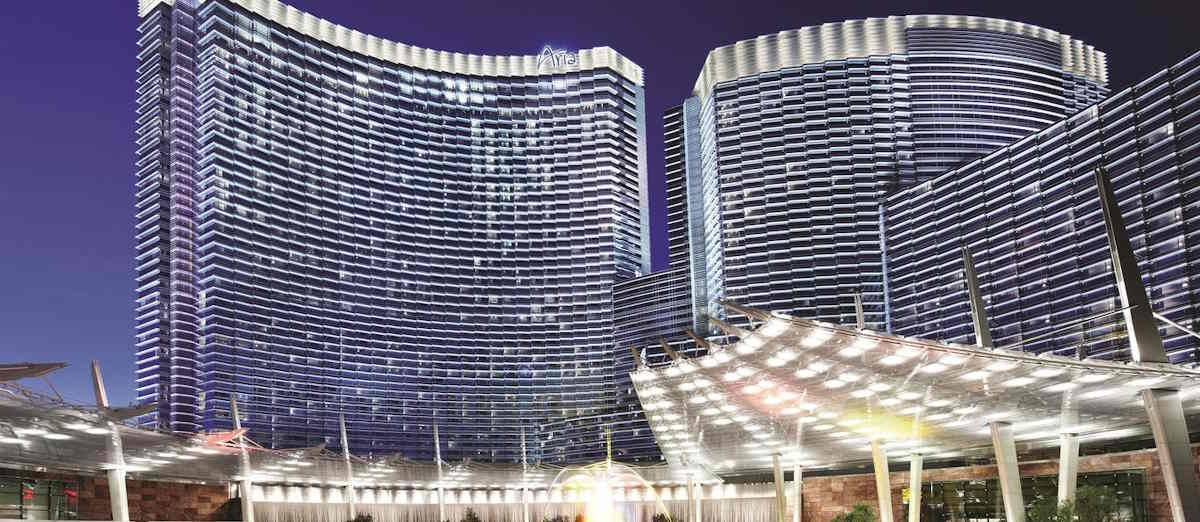 LISTEN TO THIS ARTICLE:
In a shocking turn of events, a senior management employee at the prestigious Aria Hotel, located on the iconic Las Vegas Strip, is facing a total of 15 charges after allegedly orchestrating an elaborate scheme to embezzle over $770,000.
The accused, Brandon Rashaad Johnson, 38, had been serving as a hotel operations manager since 2013 for the renowned MGM Resorts International property.
Opulent Life on Stolen Money
Johnson's extravagant lifestyle, funded by the stolen money, came to light during a recent investigation. The misappropriated funds financed a life of opulence, featuring shopping sprees at luxury brands like Louis Vuitton and Versace, private jet travels, frequent spa visits, attendance at high-end shows, and even the purchase of a lavish home, as revealed in his arrest report.
The first signs of suspicion emerged in early July 2023 when a fellow hotel manager became wary of Johnson's lavish expenditures. The manager grew concerned that Johnson might be involved in fraudulent activities, funneling hotel reservation refunds into his personal credit card.
While Johnson did have legitimate authority to process refunds, a comprehensive internal audit initiated on July 25 uncovered startling evidence. Documents revealed a staggering 309 refunds processed by Johnson to the same VISA credit card number over the course of 12 months, spanning from July 2022 to July 2023.
The investigation took a dramatic turn when, just four days after its commencement, Johnson abruptly resigned from his position, communicating his departure via a text message. The Las Vegas Metropolitan Police Department was immediately alerted to the alleged theft on July 27, subsequently launching an in-depth inquiry into the matter.
Related: Suspicious Actions of Man Lead to Arrest in Vegas Strip Fire Case.
One of Johnson's colleagues provided police with critical information, recounting how Johnson had lavished him with gifts and treated him to extravagant outings. Suspicious of the source of Johnson's wealth, the colleague began scrutinizing Johnson's financial transactions.
It quickly became evident that all the money was funneled into the same credit card number, prompting the concerned colleague to alert the management, as documented in the arrest report.
Manager Confronts 15 Charges
On August 31, the law firm Las Vegas Defense Group contacted Metro police, reporting that they were representing Johnson. Johnson surrendered to the authorities on September 1, exercising his 5th and 6th Amendment rights.
The arrest report outlines a series of transactions allegedly conducted by Johnson over a year. The initial two transactions, dating back to July 2022, amounted to $6,400. However, by July 2023, the figure had escalated significantly, with 37 transactions totaling nearly $110,000 for that month alone.
Johnson is now confronted with a total of 15 charges, including theft ranging from more than $5,000 but less than $25,000 (2 counts), theft of more than $25,000 but less than $100,000 (9 counts), theft of more than $100,000 (2 counts), money laundering/attempted money laundering, and unlawful felony acts regarding computers. This is far from the first case of employees stealing from a casino, a mere month ago, a Michigan casino worker was accused of stealing $700K.
Legal Battles Loom in Detention
Currently detained at the Clark County Detention Center, Johnson awaits his fate as no bail has been granted thus far. His source hearing is scheduled for September 11, during which he must demonstrate that the funds intended for his bail are not derived from illegally obtained money.
Subsequently, his preliminary hearing is set for September 19, when further legal proceedings will unfold in this gripping case that has sent shockwaves through the Las Vegas hospitality industry.