Bet99 Announces Giovinco as Brand Ambassador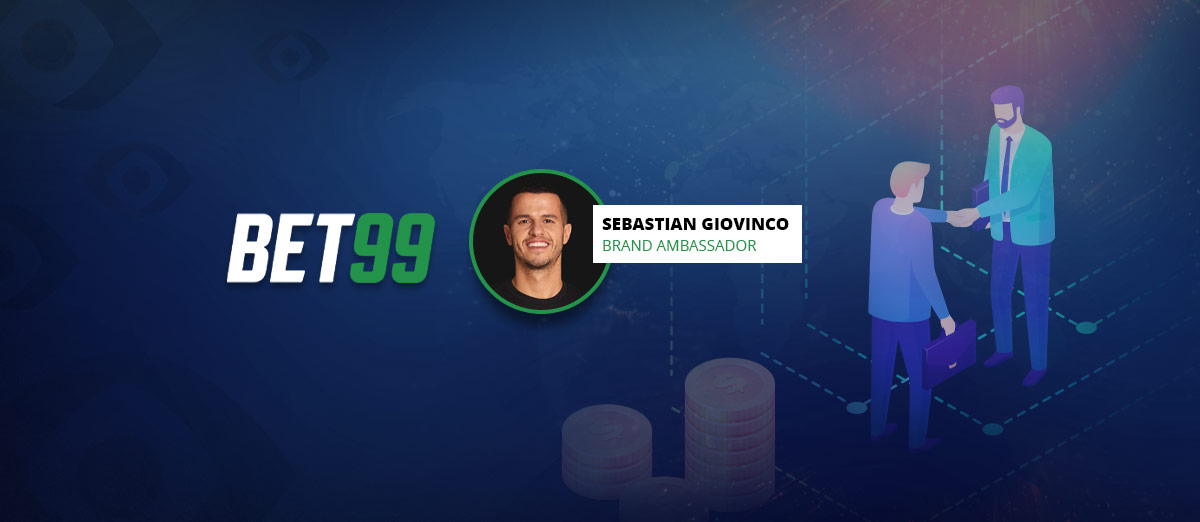 Bet99 has named former Toronto FC Striker Sebastian Giovinco as its latest brand ambassador.
The appointment will see Giovinco promote Bet99 on his social media pages and feature in events, meet and greets, and advertising campaigns organized by the Canadian-based sports betting brand.
Giovinco will start by hosting an Instagram live event where he will make predictions for the FIFA World Cup games. He will also participate in giveaways and reward loyal fans with footballs and other merchandise.
On 27 November, Bet99 will host a Soccer House watch party at the Firkin on Bay Street, Toronto, where Canada's second World Cup game against Croatia will be screened live; Giovinco will be a part of this event.
Partnering with Bet99 is a great opportunity, and this is perfect timing. As the World Cup heats up and Canada makes a run for the first time in 36 years, I'm really excited to join a truly Canadian online sports betting company in rooting for the team. And joining this top-notch roster of Bet99 ambassadors is an incredible honour.
Since its establishment, Bet99 has partnered with several other former athletes and famous personalities to promote its brand in Canada and North America, including George's St-Pierre, Alysha Newman, and Shea-Lynn Noyes. However, Giovinco will be the first soccer player signed by the betting operator.
We're thrilled to have drafted Sebastian to the Bet99 team. His stature and record in the Canadian and international soccer community is unparalleled, and the insights and excitement that he'll bring to Team Canada, our players, and our platform is a game-changer.
Last month Bet99 inked a partnership with Low6 to offer new free-to-play sports-focused content like NHL and NFL pick 'em games. The betting subsidiary may soon experience a change of ownership as Kings Entertainment Group gets closer to completing the deal to acquire and merge its parent company, Sports Venture Holdings.