Betsson Enjoys Second Consecutive Record-Breaking Quarter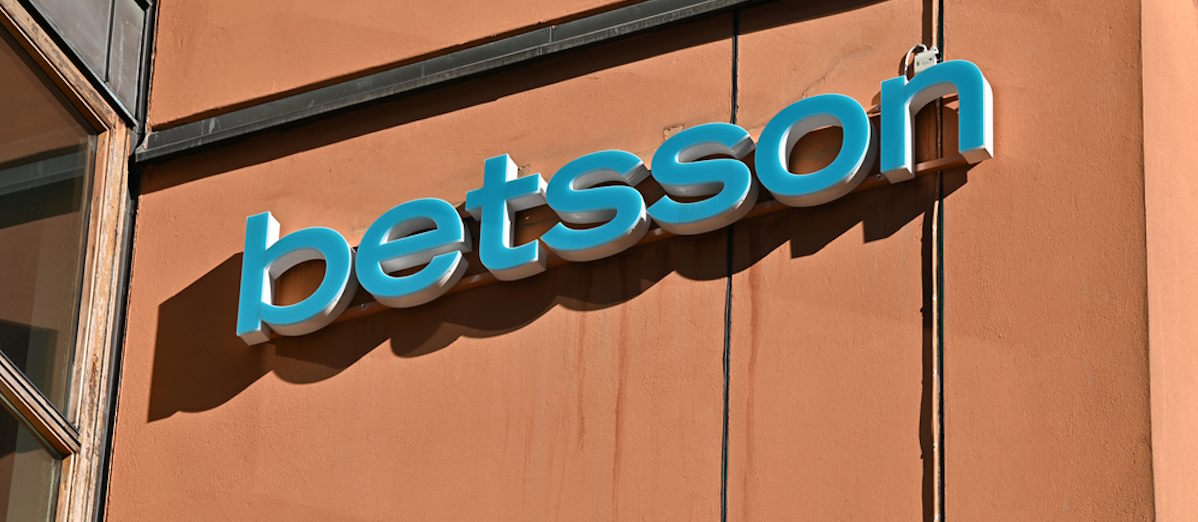 LISTEN TO THIS ARTICLE:
Betsson has announced its highest-ever quarterly revenue for the second quarter in a row, with its casino revenue also setting a new record.
The group's revenue for the second quarter (Q2) (from April 1 to June 30) reached €236.8m, up 27.1% from €186.3m during the same period in 2022. This figure also breaks the previous record of €221.9m set in Q1 of this year, showing a growth of 6.7%.
Growth in Casino and Sports Betting
Significant growth across several of Betsson's business segments was recorded year-over-year. The live casino segment was a particularly impressive performer in Q2, reporting record-breaking revenue of €165.1m and turnover reaching a historic high of €8.36bn.
Pontus Lindwall, Betsson's CEO, also highlighted the growth in the company's sports betting segment, which is expected to surge following the recent acquisition of Belgium's betFIRST Group. The purchase was completed at a cost of €120.0m last month and will significantly enhance Betsson's sports betting capabilities.
Furthermore, the betFIRST acquisition will be supplemented by a new partnership with Groupe Partouche, granting Betsson access to Belgium's online casino market. Betsson plans to commence operations in the country before the year's end.
These strategic initiatives, such as the betFIRST deal, are instrumental in maintaining Betsson's competitiveness and consistent growth.
Betsson's long history of profitable growth is based on diversified revenues, both in terms of products and geographic markets. As before, the business generates strong cash flows, and the robust balance sheet constantly facilitates new growth initiatives. It is the mix of investments in new markets, organically and via acquisitions, that has contributed to the good financial performance over time.
The Q1 breakdown reveals that casinos were responsible for 70% of all revenue, with mobile contributing 84% of the vertical's revenue. Sports betting saw a 12.7% increase in revenue year-over-year, amounting to €58.5m, with mobile wagering accounting for 85% of this. Sports betting turnover also rose by 32.4% to €1.31bn. Other products, including poker and bingo, reported a revenue increase of 8.9% to €2.3m.
New Records for CEECA Regions
In terms of geographical revenue performance, Central and Eastern Europe and Central Asia (CEECA) regions led the charge with €102.6m, a growth of 68.0% and a new regional record. Revenue from Croatia and Greece also reached new highs. In the Nordics, revenue increased by 0.9% year-on-year to €51.7m, primarily driven by casino growth, while Latin America saw a revenue increase of 12.5% to €51.4m, supported by rises in Argentina and Colombia.
Western Europe experienced an 8.8% revenue increase to €27.0m, with growth continuing in Italy. Betsson anticipates that the betFIRST acquisition will further augment the revenue across this region. However, for now, there will be no re-entry into the Netherlands after the company withdrew its iGaming license applications following numerous certification process delays.
For the rest of the world, revenue jumped 18.9% to €4.2m. This increase was facilitated by Betsson raising its stake in Nigerian-based Betbonanza from 25% to 60% in June last year.
Betsson also reported that revenue generated in locally regulated markets amounted to €85.9m, accounting for 36.3% of all revenue, up from a 35.0% share in Q1 2022.
Net Profit Increases 64% Year-On-Year
Betsson's total operating expenses for the quarter increased by 20.5% to €108.0m. This rise in expenses coincided with a rise in revenue, resulting in an operating profit of €54.5m, an increase of 86.6% compared to the previous year. After accounting for €2.4m in finance expenses, pre-tax profit rose by 65.9% to €52.1m. Consequently, Betsson's net profit for the quarter was €46.9m, up by 64.0% year-on-year.
Looking at H1 as a whole, revenue during the first six months up to June 30 amounted to €458.7m, a 28.7% increase from €356.4m in the previous year. Operating expenses rose by 22.8% to €212.5m, resulting in a pre-tax profit of €93.0m, up 73.2% year-on-year. After income tax payments of €9.5m, the net profit amounted to €83.5m, a 69.0% increase.