Bodybuilder Hits Major Jackpot in Planet Hollywood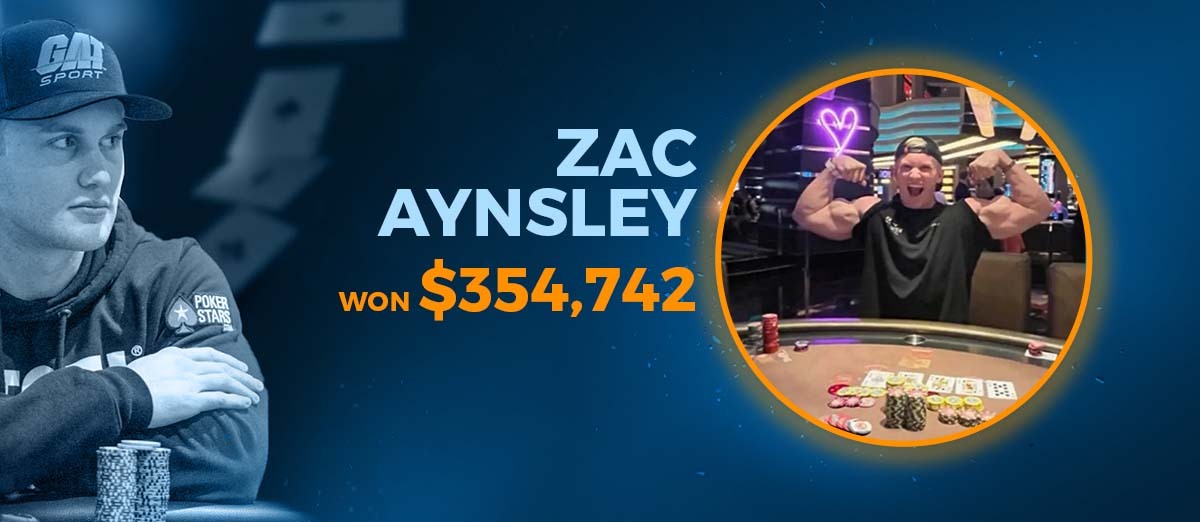 LISTEN TO THIS ARTICLE:
Las Vegas, known as the gambling capital of the world, witnessed another spectacular jackpot win at one of its renowned Strip casinos. Zac Aynsley, a bodybuilder, fitness model, and internet influencer from the United Kingdom, struck gold when he won an impressive $354,742 on the popular Crazy 4 Poker game at Planet Hollywood Resort.
The news of Aynsley's incredible win spread like wildfire, and it's no wonder why. Hitting a mega progressive jackpot is an exceptional feat that sends ripples of excitement throughout the gambling community. It was indeed a strong hand for Aynsley, not only in terms of his bank account but also in terms of his physique. Known for his chiselled body and muscular frame, Aynsley undoubtedly brought some serious luck to the poker table that day.
According to a spokesperson from Caesars Entertainment, the winning hand was dealt at 1 a.m. on Monday, adding to the allure of the late-night Las Vegas ambience. What makes Aynsley's victory even more remarkable is the fact that he was a first-time player at the poker table. Despite his inexperience, Lady Luck seemed to be on his side as he landed the coveted jackpot within just one hour of playing. Talk about beginner's luck!
Upon being interviewed, Aynsley expressed his gratitude and excitement about the life-changing win. He revealed that he was visiting Las Vegas on vacation with a friend when the jackpot came his way. The winnings, he shared, would be wisely invested, ensuring a secure future for himself and his loved ones. It's heartening to see someone with such a positive outlook on life reap the rewards of their good fortune.
Lady Luck Might Be Sitting on Your Shoulder Next Time
Aynsley credited his positive mindset as his good luck charm during his visit to Las Vegas. It serves as a reminder that, sometimes, the power of positivity can make all the difference. The glitz and glamour of Sin City can be overwhelming for many, but Aynsley's story showcases that a humble and optimistic attitude can lead to extraordinary outcomes.
As the lights continue to shine brightly along the Las Vegas Strip, and the sound of slot machines fills the air, stories like Zac Aynsley's remind us that sometimes, against all odds, fortune smiles upon the daring and the hopeful. Of course, keep in mind that gambling should be a hobby, and you should only play with resources you can lose.
The news of Aynsley's win serves as a testament to the allure of Las Vegas and its legendary casinos. People from all walks of life come to the Strip in search of excitement and a chance at striking it rich. Aynsley's story embodies the dreams of many who hope for that one lucky break that could change their lives forever.