Enjoy Sea Adventure in 1spin4win's New Book of Corsairs Slot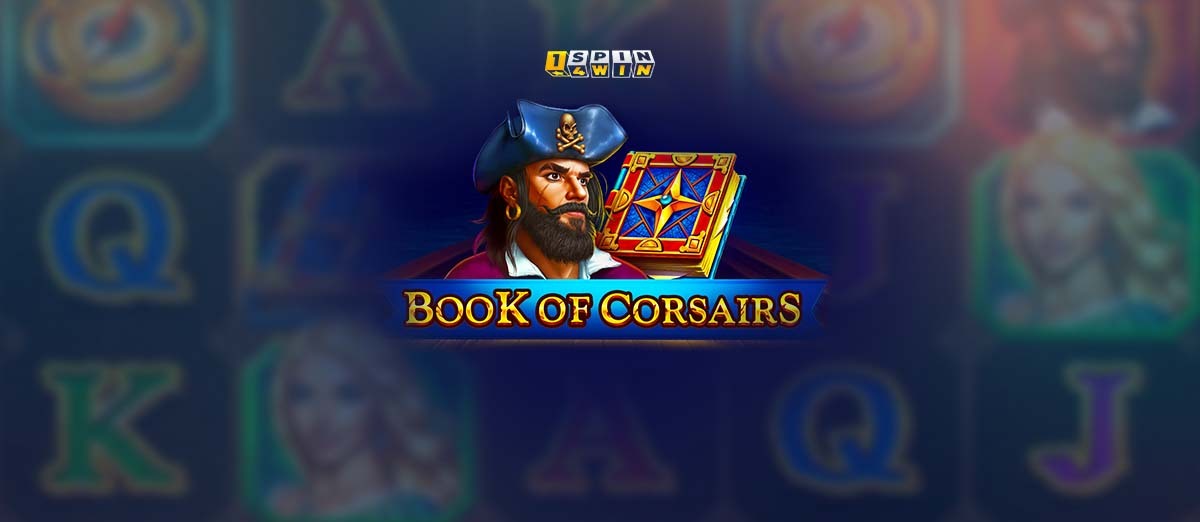 LISTEN TO THIS ARTICLE:
1spin4win, the game developer, is known for its innovative approach to slot games. Their recent release, "Cash'n Fruits 100 Hold & Win," was a testament to their commitment to quality and innovation. Now, they're back with another game that's already turning heads: "Book of Corsairs."
Building on the momentum of their previous release, such as "Cash'n Fruits 100 Hold & Win" this slot is the latest gem in 1spin4win's illustrious gaming portfolio.
Navigating Oceans of Adventure in Book of Corsairs Slot
Book of Corsairs game isn't just about spinning reels; it's about embarking on a thrilling adventure. Players are transported into the shoes of valiant corsair crew members, whose primary objective is to navigate treacherous waters, confront adversaries, and accumulate vast riches. The guiding light in this quest? The Book of Corsairs is a mystical tome that charts a course through the unpredictable ocean, filled with challenges and opportunities.
The game's design is a visual treat. A 5x3 layout is adorned with marine-themed symbols and letters, spread across a whopping 243 paylines. This isn't just another slot game; it's a narrative-driven experience that combines the thrill of storytelling with the excitement of gaming. The traditional spinning reel mechanism is enhanced with the popular Book mechanics, a system previously used by 1spin4win for the development of the Book of Knights slot, adding an extra layer of intrigue.
This game stands out with its unique design and impressive specifications. Book of Corsairs' Return to Player (RTP) is an impressive 97.07%, suggesting a high potential for returns over time. Its high volatility indicates that while wins might be infrequent, they can be substantial when they occur, catering to those who relish the anticipation of a big win.
Highlights and Standout Features
A highlight is the game's maximum multiplier, reaching up to x2000, presenting players with chances for significant payouts. The betting range, from a modest 0.01€ to a daring 50€, caters to both cautious players and high rollers. In essence, this game, with its blend of paylines, RTP, volatility, and betting flexibility, offers an engaging experience filled with potential rewards.
One of the standout features of "Book of Corsairs" is the Free Spins round. Activated by landing 3 or more Scatters, this round introduces a unique twist. A random symbol is chosen and framed, and regardless of its position, it pays out according to the paytable. This feature not only increases the chances of winning but also adds an element of unpredictability that keeps players on the edge of their seats.
In summary, this game's specifications highlight its potential to offer both entertainment and substantial rewards. Its combination of paylines, RTP, volatility, hit rate, multipliers, and betting range makes it a compelling choice for players of all types. Whether you're in it for the thrill, the potential rewards, or both, this game promises a captivating experience