Is Legal Online Casino Gambling Coming to New York?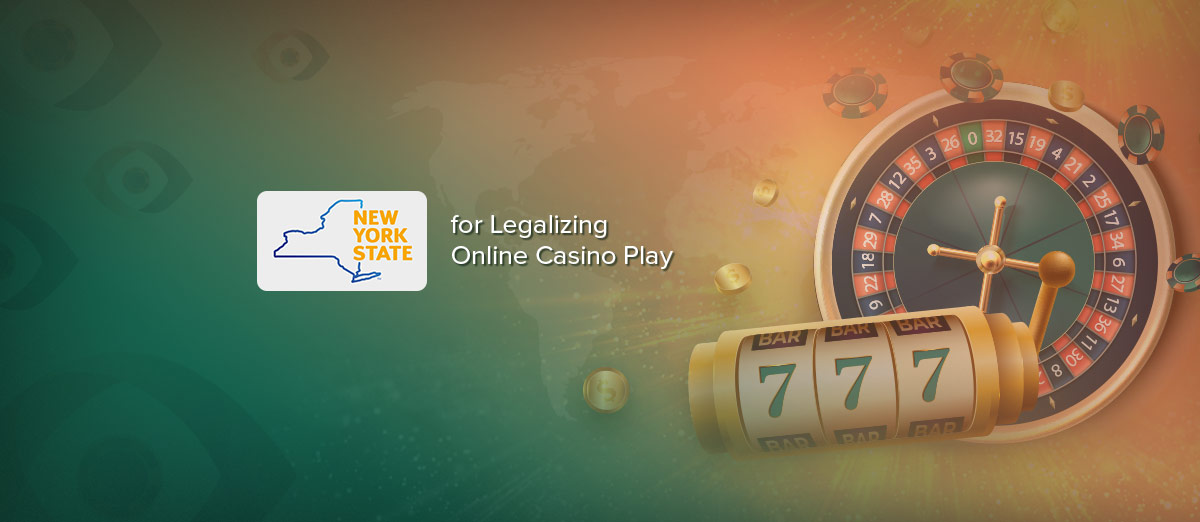 There is now a push to legalize online casino play within the state. The latest developments come shortly after the introduction of legal online sports betting by the New York State Gaming Commission.
Senator Joseph Addabbo has introduced Bill S8412, which would amend the racing, pari-mutuel wagering, and breeding law to allow interactive gaming. If the bill succeeds, it will permit commercial and tribal casinos to offer online slots and table games within the state.
The bill proposes a $2 million fee for a license that would remain in effect for ten years. It would then fall to the New York State Gaming Commission to "establish and implement a process for renewal".
The bill would also permit operators to select up to two mobile interactive gaming wagering platforms as partners with a $10 million payment for each brand. Tax would be set at 25% of interactive gross gaming revenue, which would go into the state lottery fund for education.
It is believed that New York could collect as much as $475 million in tax revenue and roughly $150 million in licensing fees.
The bill also contains requirements for safeguarding players, such as limiting each player to one active account per platform, ensuring players are located within state boundaries, preventing minors from playing, creating privacy controls, ensuring advertising is accurate, and have procedures to exclude players and close accounts when required.
The online sports betting market in New York quickly became the largest in the country after opening. In January, the state's online and retail sportsbook took in $1.69 billion in bets, the vast majority of which ($1.67 billion) was online. This means an average of $69.9 million in bets per day since it went live.