JKO Given 1 Month to Make Final Bid for Playtech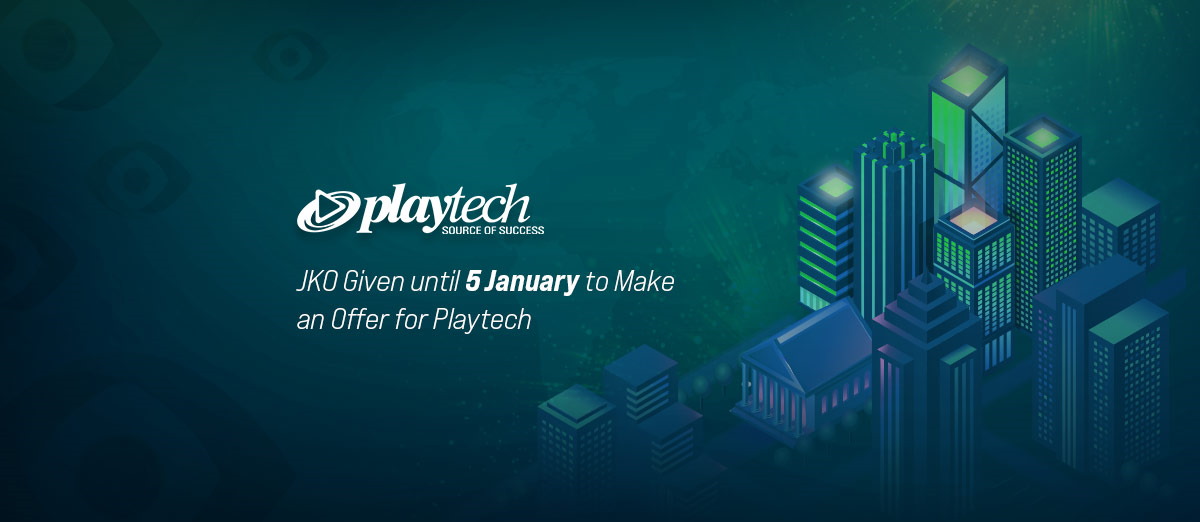 The UK takeover panel has imposed a deadline of 5 January on JKO to make a final bid for Playtech after the business emerged as the only rival to Aristocrat in the race to acquire the business.
At present, Aristocrat is the easy frontrunner to acquire Playtech after the two reached a £2.7 billion deal in October this year. There will be a Playtech shareholder meeting on 12 January 2022, when a vote on the acquisition will take place.
Playtech's board said that the acquisition by Aristocrat will ensure "certainty and liquidity" for shareholders by guaranteeing a price (680 pence per share) that reflects the company's potential in new markets.
However, JKO Play Limited, a company headed by F1 Team owner Eddie Jordan and former SG Digital executive Keith O'Loughlin, made its own bid for Playtech in November. Now JKO has been given a deadline for a firm offer under the City Code on Mergers. It must announce a firm intention to make an offer for Playtech by 5pm on 5 January 2022 or announce that it does not wish to acquire the company.
If another party announces that it wishes to buy Playtech before 5 January, then the deadline will cease to apply. All three parties (Playtech, Aristocrat, and JKO) have accepted the ruling.
If JKO announces it is no longer interested in Playtech or misses the deadline, then it is widely assumed that Aristocrat's offer will be accepted by shareholders, with the acquisition being completed in the second quarter of 2022.
It comes after Playtech's shareholders approved the sale of the company's financial trading division Finalto to Gopher Investments last week, which was key to the Aristocrat deal going ahead. Gopher had expressed an interest in acquiring Playtech but withdrew from the running towards the end of November.