Orlando Ashford Joins Fanatics as Chief People Officer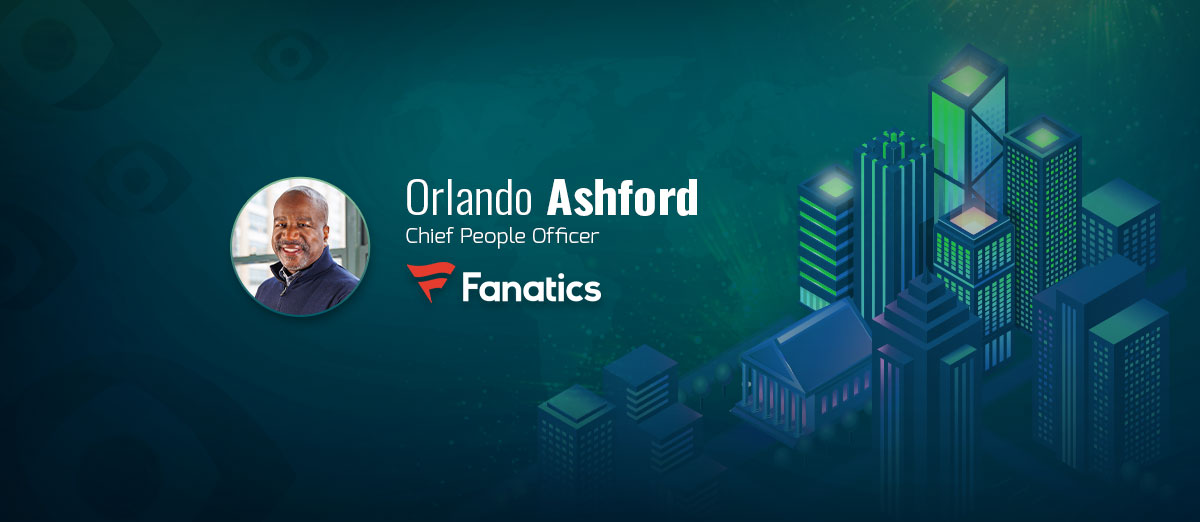 As it prepares to foray into online betting, Fanatics has added another individual to its roster of C-suite executives.
In its latest official release, the sports apparel company announced the appointment of Orlando Ashford as its Chief People Officer. 
Before joining Fanatics, Ashford served in various senior HR positions at several Fortune 500 companies, including Coca-Cola and Motorola. At some point in his career, he moved beyond HR to become president of the cruise ship company Holland America Line.
In the newly created role, Ashford will lead Fanatics' human resources team and report directly to CEO Michael Rubin on matters including Culture, talent and diversity, and inclusion.
He will also report to Fanatics CFO Glenn H Schiffman on issues regarding HR infrastructure, strategy, policies, and operations.
Ashford will contribute primarily to Fanatics' three business areas: commerce, collectibles, betting, and gaming.
From the moment I met Michael Rubin and listened to his vision for expanding the Fanatics business, which was rooted in empowering the company's incredible global workforce and creating a world-class culture, I knew that this was the perfect place for me. Fanatics is a special company, one that I've long admired, where I can take my energy and expertise to further establish a diverse, platform-wide company culture comprised of the best and brightest people that want to be a part of a once-in-a-generation company.
Ashford joins other executives Fanatics has hired to lead its sports betting division, Fanatics Betting and Gaming when it finally launches in January. They include Andrea Ellis as Chief Financial Officer, Jason White as Chief Marketing Officer, and Matt King as CEO. 
Culture is everything, and our success is directly related to our incredible associates based around the world. As we continue to grow and expand, it becomes even more important to double down on organizational development, and I can't think of a better person to lead this charge than Orlando.