Coquille Tribe's Casino Expansion Sparks Controversy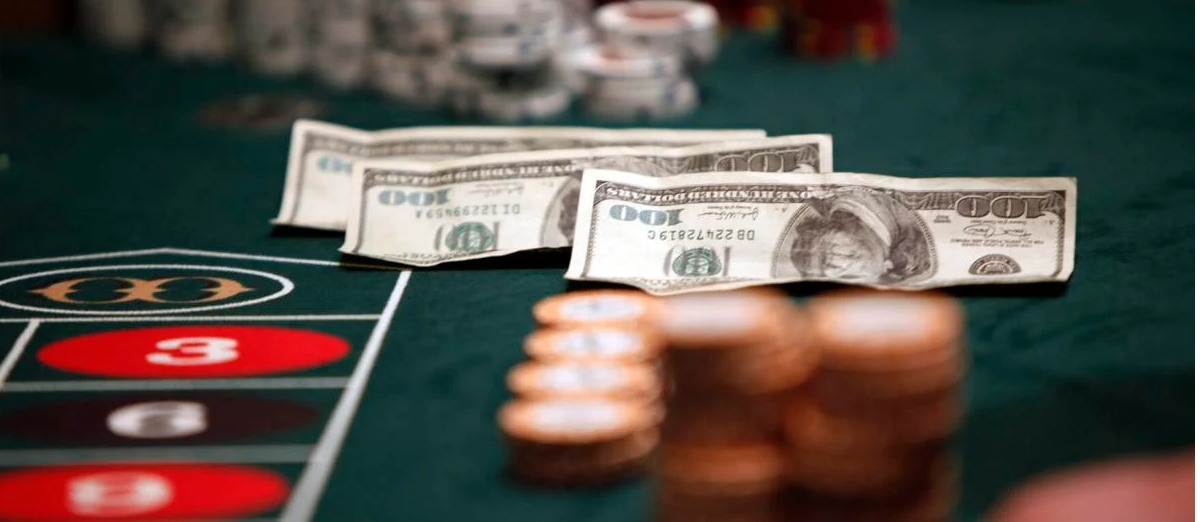 LISTEN TO THIS ARTICLE:
The Biden administration is on the brink of granting approval for a tribal gambling expansion that has faced strong opposition from Native American communities and Democrats in the Pacific Northwest. The contentious proposal involves the Coquille Indian Tribe's plan to establish a second casino beyond its tribal territory in Medford, Oregon.
Sources familiar with the federal review process have indicated that the Department of the Interior's Bureau of Indian Affairs (BIA) is set to release a final environmental impact statement (EIS) this week, potentially giving the green light to the Coquille Tribe's off-reservation casino project, known as the Cedars at Bears Creek.
Battle Over Coquille Tribe's Casino Expansion Sparks National Debate
The controversy surrounding this expansion began when the BIA published its draft EIS in November 2022, initiating a public comment period that lasted until late February. During this time, numerous voices, including several regional tribes, tribes nationwide, and bipartisan lawmakers, voiced their objections to the draft EIS, which recommended the federal government's approval of the Coquille Tribe's off-reservation casino plan.
Opponents argue that this proposal poses a threat to the sovereign rights of tribal governments to operate gaming on their lands, particularly impacting tribes' gaming revenues. They express concerns that this could set a dangerous precedent, allowing tribes to freely build casinos on or near other tribes' lands, leading to conflicts and financial disputes.
Democratic Senators Ron Wyden and Jeff Merkley of Oregon, along with Democratic Senator Alex Padilla of California, wrote to Interior Secretary Deb Haaland, highlighting the potential negative consequences for tribal communities if the Coquille Tribe's second casino is approved. They emphasized the delicate balance between generating gambling revenues and providing essential services to citizens in both Oregon and California.
Governor Tina Kotek of Oregon and several representatives from Oregon and California, from both Democratic and Republican parties, have also voiced their opposition to the new Cedars at Bears Creek casino.
A coalition of tribes in the region, led by the Cow Creek Band of Umpqua Tribe of Indians, has appealed to the federal government to reject the proposal. They cite Coquille's own estimates, which suggest that the Cow Creek's Seven Feathers Casino Resort would experience a 25% decrease in gaming revenue if the Cedars at Bears Creek casino is built.
Experts in Native American history, such as Stephen Dow Beckham from Oregon State University's Lewis & Clark College, have criticized the proposal as "wrongheaded" and argue that it undermines neighboring tribes' ability to provide essential services to their members.
Recently, tribal leaders from various tribes called on President Biden to reject the proposed casino expansion, expressing concern about its potential nationwide implications and the need to protect historically marginalized Indigenous peoples.
However, the Coquille Tribe has maintained that the project is necessary to address their financial challenges caused by changing demographics, economic stagnation, population growth, and inflation. According to the BIA's draft EIS, the tribe's existing casino revenue is insufficient to meet their growing needs.
Balancing Self-Determination and Community Impact
The Coquille Tribe's plan for the Cedars at Bears Creek casino aims to divert revenue toward sustaining existing tribal programs and supporting new initiatives. The BIA asserts that this project is crucial for the tribe's self-determination and self-sufficiency, as economic development efforts in the region have struggled, contributing to a declining population and limited financial prospects.
The final decision on the Coquille Tribe's casino expansion proposal will depend on the BIA's final EIS and subsequent public comments. As this contentious issue unfolds, it continues to draw attention and raise questions about the balance between tribal sovereignty, economic development, and the impact on neighboring communities.