Hippodrome's Simon Thomas Advocates for a Brighter iGaming Future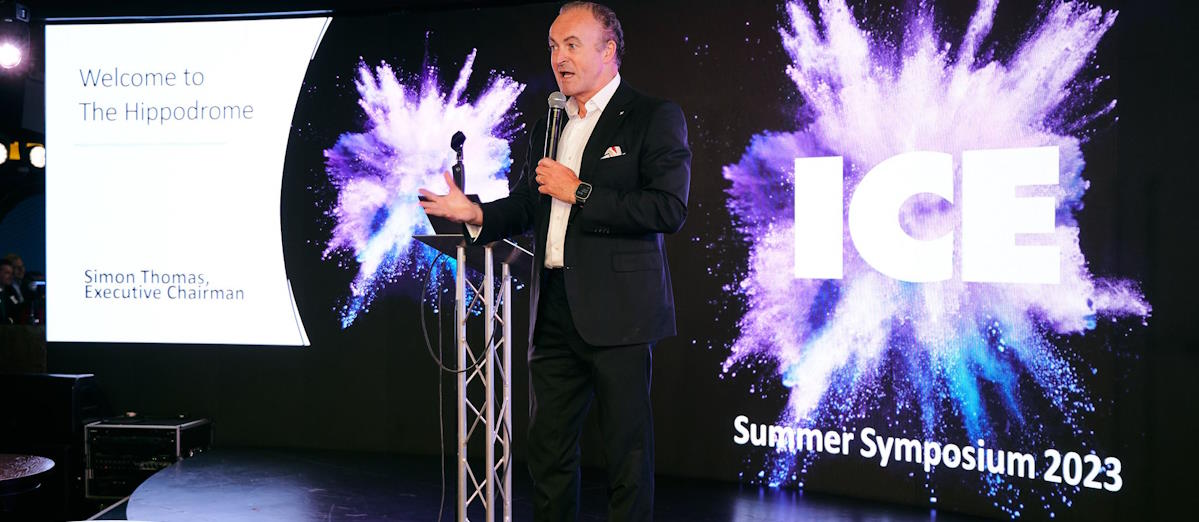 LISTEN TO THIS ARTICLE:
In a recent address at the ICE Symposium, Simon Thomas, the Executive Chairman of the renowned Hippodrome Casino, called upon business leaders in the gaming community to take a stand.
He emphasized the need for the industry to be proud of the socially responsible entertainment they offer. This comes amidst the backdrop of persistent criticism from regulators.
Shifting the Gaming Narrative
Thomas highlighted the skewed narrative that often finds its way into mainstream media. He stated, "The story should not be about problem gambling, which in the UK is at a record low level." Instead, he believes the narrative should pivot towards what he calls 'healthy gambling'. This perspective focuses on the positive aspects of the industry, such as intellectual stimulation and socialization, that happy consumers derive from their gaming experiences.
The ICE Symposium, hosted by the Hippodrome, was not just about addressing challenges. In line with Clarion Gaming's ethos of collaborative work with its stakeholders, the event saw delegates engage in roundtable sessions. These discussions revolved around the future trajectory of the iGaming industry, evaluating both the challenges and opportunities that lie ahead in the short to long term.
Stuart Hunter, Clarion Gaming Managing Director, provided insights into what he termed the most 'significant two years' for ICE and its sister show, iGB Affiliate. He shared updates on what attendees can expect at the 2024 events in London and the subsequent move to Barcelona in January 2025.
Hunter expressed his commitment to making the 2024 edition the best ever, acknowledging London's pivotal role in the growth of ICE. He said, "ICE was born in London, and the city has played a crucial role in its evolution into a globally recognized business event for the gaming industry."
ICE Symposium's Vision for the Future of Global Gaming
As the industry looks forward to the relocation to Barcelona, Hunter teased what's in store. He mentioned the "generational opportunity" to introduce a new floor plan and promised an enhanced ROI for stakeholders. The collaboration with the city of Barcelona is also set to offer an enriched festival-style show experience.
The ICE Symposium was not just about future plans and industry advocacy. Attendees also benefited from a market analysis by Simon French, Managing Director Head of Growth Capital Solutions and Travel & Leisure at Panmure Gordon. His presentation, titled 'Gambling the Investment Landscape', added depth to an already insightful event.
In conclusion, the ICE Symposium served as a platform for industry leaders to address challenges, chart future directions, and celebrate the positive aspects of the gaming community. The future, it seems, holds promise and excitement for the global gaming industry.