Jermaine Reid Wins First Bracelet in 2021 WSOP Stud Event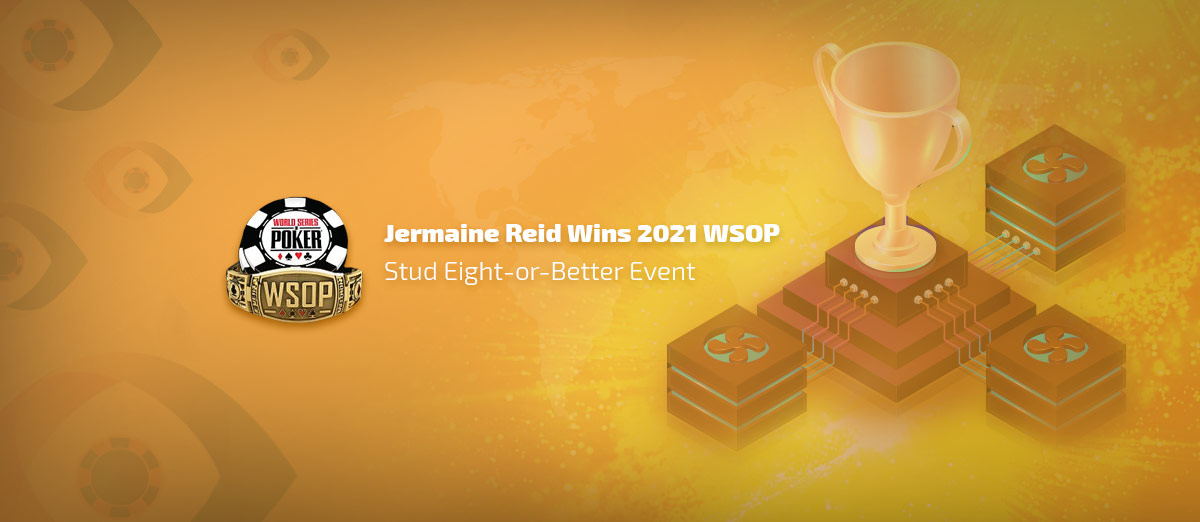 Since its beginning on the 30th of September, the 2021 World Series of Poker had witnessed and ex with the latest being New York native Jermaine Reid, who won the 2021 WSOP $1,500 Stud Eight-or-Better Event.
When Reid entered the final day of WSOP, nobody, not even him, believed he would be declared the winner at the end of the day. He was in seventh place out of 13 players, five of whom have won bracelets like four-time WSOP champion John Monnette. Reid still maintained this position when the number of players was reduced to the final 9.
Reid increased his stack by knocking out Joe Ranciato, who was in ninth place. He was followed by Bracelet winner John Racener (8th), knocked out by the low two pair of Essen Sandvik, another bracelet winner. Sandvik finished 7th following Racener to the rail and Carol Fuchs, 2015, $1,500 dealer's choice champion ended 6th when she was scooped by the 7-4 low and pair of queens of Peder Berge.
Esther Taylor was the next to go out of the tournament when she lost most of her stack in a controversial hand. She got a pair of sevens and a missed low draw scooped by John Monnette's two pair.
During the four-handed play, it took a stroke of luck for Jermaine Reed not to get eliminated when he got a short hand. However, he was able to turn it around and fought his way to the top. Monnette lost a huge pot to the ace-flush of Berge, earning the 4th position.
John Hoang finished third after his rolled-up fours were beaten by a rivered full house for Berge and led to a grand showdown between Reid and Berge. After battling for an hour and a half, Reid made a six-high straight to scoop the pot, the queens and deuces held by Berge and the title.
Reid secured a win as well as the largest tournament score of his career. He was rewarded with his first bracelet and a $113,459 pool prize.