Wisconsin Casino Opens New Restaurant Inspired by Rock Group KISS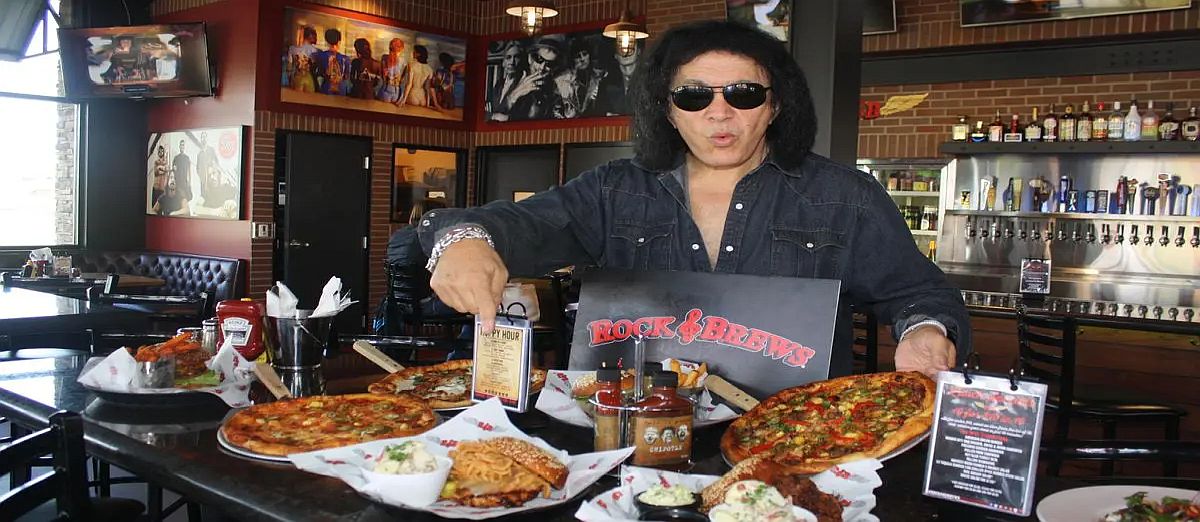 LISTEN TO THIS ARTICLE:
Today will mark the official debut of Rock & Brews, a rock-themed restaurant founded by KISS members Gene Simmons and Paul Stanley, inside the Potawatomi Casino Hotel. American classics with a contemporary touch will be offered at Rock & Brews, which will have several branches nationwide. The operating hours for the venue have yet to be announced.
Rock & Roll Lives on in Potawatomi
According to the casino, Simmons, Stanley, Forest County Potawatomi Chairman James Crawford, and Dominic Ortiz, CEO of Potawatomi Casino Hotel, will participate in the ribbon-cutting for Rock & Brews at 11 AM today. A private event will follow the inauguration.
The restaurant's official public grand opening will then begin at 3 PM. Participants in the event will be able to taste some of the 48 domestic and international beers the restaurant has on tap, along with Sprecher root beer. A spokesman for PRISS, a Los Angeles-based female KISS tribute band, announced their performance for that evening.
The restaurant opened last year as part of a major renovation of the property, but the official inauguration never took place. It had initially been scheduled for last September before being pushed back.
Stanley claimed at the time he could go "on and on" about the cuisine at last year's restaurant opening celebration. He praised the pizza and fish tacos as being "crazy good" and also praised the Strawberry Fields salad.
Simmons raved about the "Purple Rain Drops," which are described on the restaurant's website as French beignet-style pastries full of chocolate, touched with some raspberry sauce, and coated with sugar. They may be dipped with house-special whipped cream.
The Rock'n Hot Chick Wings, Alice Cooper Poison Burger and Demon Chicken Sandwich (a tribute to Simmons) are expected to "quickly become menu favorites," according to executive chef Ben Jones.
Part of a Bigger $190-Million Renovation Business Plan
According to a press release, Rock & Brews is part of a $190-million redevelopment project at the Potawatomi Casino that will be concluded this year. The restaurant will be the project's first phase to open.
On the second floor, there will shortly be the opening of the new Cream City Coffee Co. and two new gaming rooms. These will be complemented by three food and beverage stations where visitors can either make purchases or order service to be delivered to them at a gaming station.
In addition, the casino is adding more than 1,800 new slots and a high-limit room for gamblers looking for deep-stakes tables. That takes the total number of available slots to around 3,000.