French Roulette
Playtech's Exciting Version Reviewed in Detail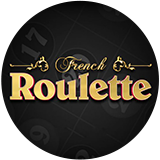 Log in to add it in your Favorites
French Roulette from Playtech gives you a chance to play a classic, European version of the popular table game. With a single zero and lots of varied bet types, this is an interesting roulette variant that should appeal to different types of players.
While it may seem like you will need to know a bit of the French language, it actually works in a very similar way to the standard European version of the game. At least in terms of its table layout. Therefore, like that version of roulette, it has a low house edge, providing you with more opportunities to be on the winning end of your bets. And in that case, why wouldn't you want to find out more about this game? Fortunately, you're in the right place for that because we're here to detail everything about French Roulette by Playtech.
Why French Roulette
La Partage rule is applied
The Basic Rules and Bets That Are Available
This French version of roulette is played on a standard European wheel with just one zero on it, as you would expect with European rules. There are also plenty of called bets on the table that add variety to the game too. You can find a selection of options on the Neighbour Bets and Announce Bets tabs.
The La Partage rule is used in this French Roulette game by Playtech. This means that you lose just half of the even-money bets that you have placed if the ball lands on zero. As well as this, you will find all of the usual roulette wagers such as straight number, street bets, corner bets, and so on.
Details of Called Bets and Special Features
As mentioned earlier, there are several called bets on here, although they are called announced bets in the menu. Once you click on this bet option, you will see an extensive list featuring the likes of voisins du zero, tiers du cylindre, and orphelins a cheval.
There is nothing in the way of special features on this game. It is a standard type of roulette gameplay, although the variety of bets certainly stops it from being in any way boring. If you like a straight game of roulette with no gimmicks then this is a solid choice to make.
Developer
What Is the Gameplay Like?
It is great to see a roulette game with such a smooth, effortless gameplay. You can get started just by choosing your stake and then the bet that you want to make. As usual, you can place more than one bet at one time.
The minimum bet you can place is just $0.10, although some types of wager gave a higher minimum than this. For example, the even money bets start at $1. As for the maximum amount, it is $50 on a straight up bet but rises to $300 on even money bets. You can check the list of minimum and maximum bets at any time, directly from the roulette wheel.
You can control the sound or opt for the fast play mode where the ball nestles in the final number without spinning around the wheel first of all. Apart from that, it is just a question of hitting the spin button and starting to play when you are ready to do so.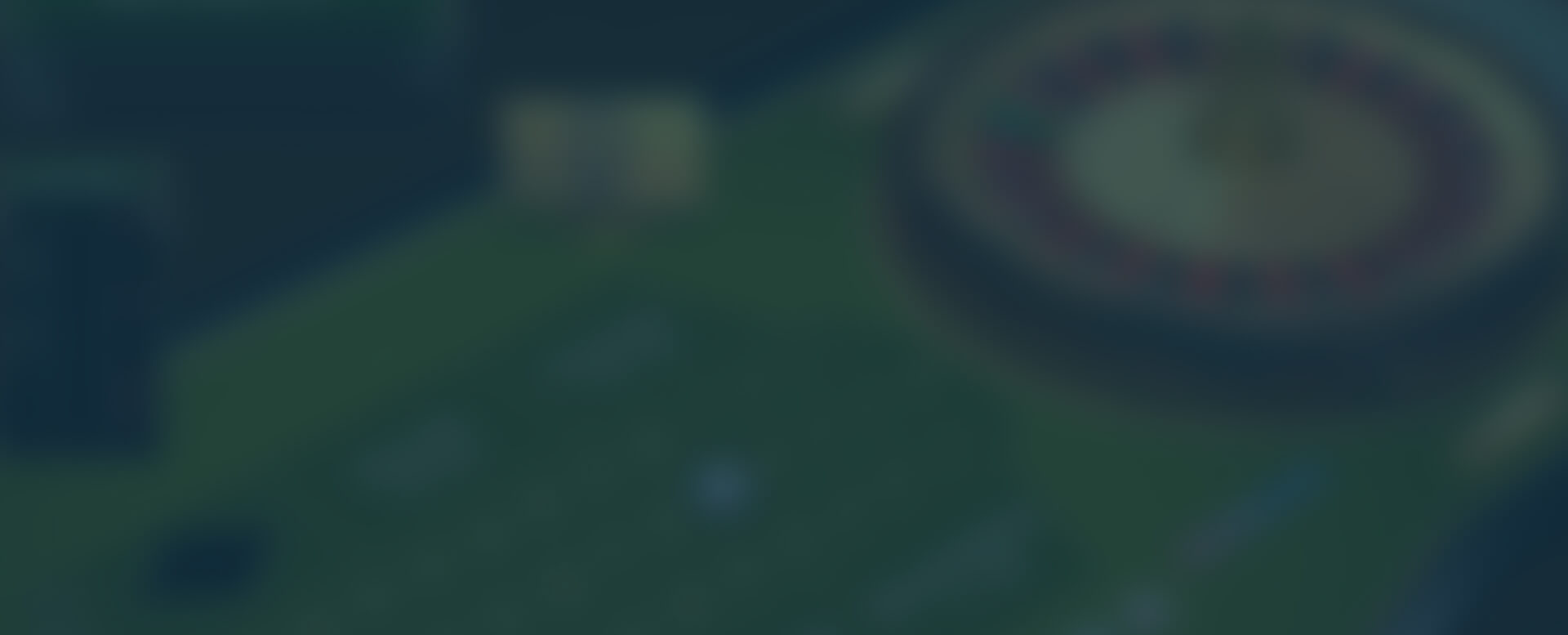 Find Out About the Free Demo Game
It is easy to play French Roulette for free and get to grips with it by trying out the no-risk demo version. You'll be able to see for yourself how the La Partage affects the RTP and get used to the names of the bets. There are many combinations to explore on the racetrack, and you can try as many as you wish without risking real cash.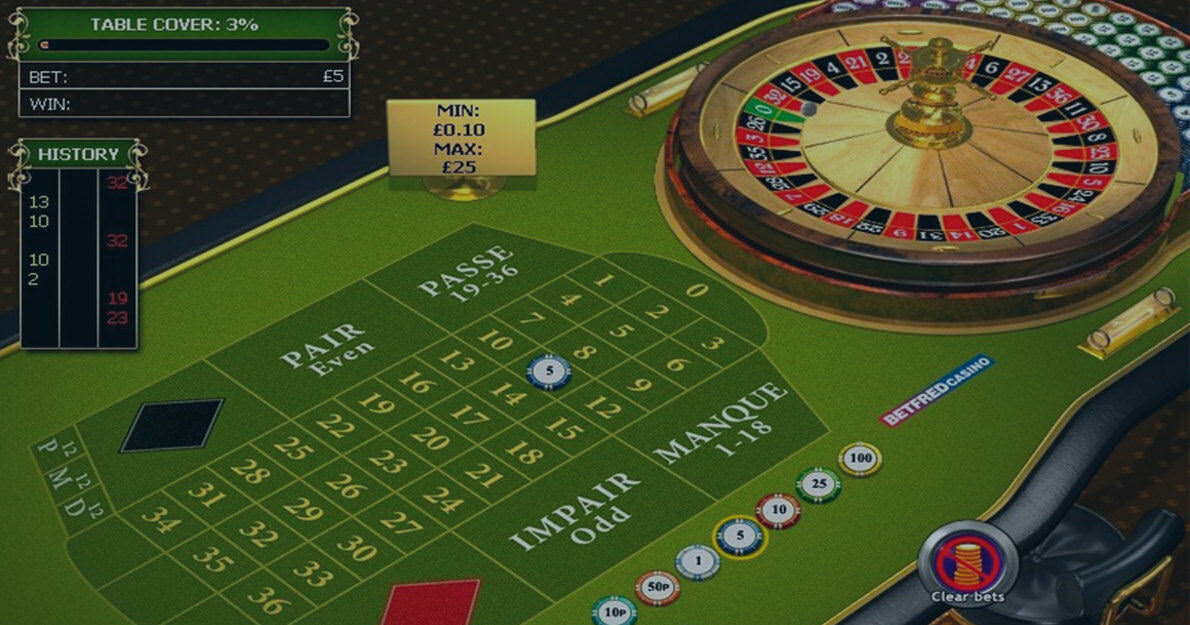 Do You Want to Play This Game for Real Money?
Betfair
Not Accepted
Mansion Casino
Not Accepted
NetBet
Not Accepted
*18+ T&Cs apply to each offer.
Ready to Play French Roulette with Real Money?
If you've enjoyed your free demo and you'd like to play the game at a real-money casino, we've got a list with the top Playtech sites that are licensed and regulated and offer plenty of gaming options. To choose the best one for you, read their detailed reviews and use our comparison tool to see how they fare in each important aspect.
Casino
Bonus
Free Spins
Claim Bonus

Betfair

1

NA

Mansion Casino

2

NA

NetBet

3

10

Free Spins
*18+ T&Cs apply to each offer.
The RTP and Payouts Explained
The general RTP listed on here is 97.30%. However, the fact that the La Partage rule is applied boosts the RTP on even money bets to 98.65%. You may already be aware that the single zero makes the house edge on European roulette games more attractive. That is certainly the case here.
In the case of a straight up bet, the payout is 35 to 1 when you choose the correct number.
Split bets are paid out at a rate of 17 to 1.
Street bet wins reward you with 11 to 1 payouts.
Corner / four bets are listed as giving you the possibility of an 8 to 1 return.
Line bets give you a 5 to 1 payout when you call it correctly.
Column and dozen bets are both given as a 2 to 1 return.
The usual even money bets (red/black, odd/even and so on) are set to pay you a 1 to 1 return.
Bet Type
Covers
Description
How to Place
Payout
Straight Up

1

Number

A bet on a single number being the winning number.
Click on a number.
35:1
Split

2

Numbers

A bet on two numbers next to each other on the table.
Click between two numbers.
17:1
Street

3

Numbers

A bet on a row of three numbers (e.g. 1, 2, and 3).
Click on the bottom edge of the lowest number in a vertical row.
11:1
Corner

4

Numbers

A bet covering four numbers next to each other on the table.
Click at the corner of four numbers.
8:1
Column

12

Numbers

A bet covering an entire horizontal row of four numbers.
Click on one of the areas marked "2 to 1".
2:1
Dozen

12

Numbers

A bet on twelve numbers – either High, Middle, or Low.
N/A
2:1
1-18 (Low)

18

Numbers

A bet on the winning number being between 1 and 18.
N/A
1:1
19-36 (High)

18

Numbers

A bet on the winning number being between 19 and 36.
N/A
1:1
Red

18

Numbers

A bet on the winning number being red.
Click on the area marked with a red diamond.
1:1
Black

18

Numbers

A bet on the winning number being black.
Click on the area marked with a black diamond.
1:1
Even

18

Numbers

A bet on the winning number being even.
Click on the area marked with "EVEN".
1:1
Odd

18

Numbers

A bet on the winning number being odd.
N/A
1:1
Play French Roulette by Playtech with a Real-Money Strategy
Experienced roulette players may be tempted by the La Partage rule to place even money bets. This is a clever way of making sure that you benefit from the lowest possible house edge. If you decide to place even money bets, then this fits in nicely with many of the most popular progressive roulette strategies.
And if you are interested in making called bets? This is an interesting option that lets you try out a range of unusual wager types. However, if this is your first time trying this sort of bet, then you will want to read the rules to understand them fully. The low minimum stake lets you start off gently if you want to, while you can bet pretty large amounts if you are feeling particularly confident.
A great real money strategy when playing French Roulette, though, is to keep your cool and manage your bankroll effectively. If you intend to place real money bets, then you need to only be playing with money that you can afford to lose. This way, if you do lose it, you theoretically shouldn't be too mad about it and let your emotions take over. Utilizing effective control of your bankroll ensures that not only will your game session last longer, but that you stand more chance of getting the most out of your funds.
More about Playtech and Its Other Games
Playtech is one of the world's largest online gaming software suppliers. So much so that it is traded on the London Stock Exchange Main Market. The brand has grown considerably ever since it began operating back in 1999, and French roulette is just one of the many products that bear its logo. They have a variety of other roulette titles, such as Roulette Pro, Multiplayer Roulette, and Mini Roulette. Their list of blackjack titles includes Double Attack Blackjack, 21 Duel Blackjack, Blackjack Surrender, and Single Deck Blackjack.
If you are a fan of slots, then you might also have heard of the likes of Gladiator, Beach Life, and Rocky. With over 6,000 employees and offices in almost 25 countries, Playtech has become one of the brands that all others want to emulate. And that's quite the status to hold within the iGaming industry.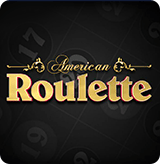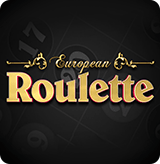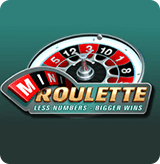 Log in to add it in your favorites
Compare

French Roulette

to other

games