Blackjack Perfect Pairs by RTG
Game Review and Free Play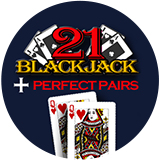 Log in to add it in your Favorites
We've all heard of blackjack before, but have we really considered what Blackjack Perfect Pairs is all about? A few developers have created a game such as this one, and Realtime Gaming (RTG) is one of those. Fortunately, if you've never played the Perfect Pairs version of blackjack before, then we're here to provide you with a review of it right here. Not only that, but you'll have the opportunity to play it in free play mode before you use your own money.
So, this way, you get to learn all about its features and then see them in action on the screen in front of you. With that being the case, let's take a closer look at Blackjack Perfect Pairs by RTG.
RTP

Very Good

Features

Very Good

Gameplay

Excellent
Rules

Vegas Strip

Side Bets

Demo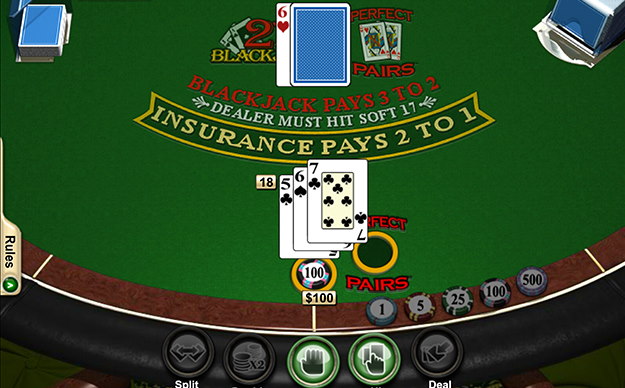 Why Blackjack Perfect Pairs
Split and Double Functions
Playing Blackjack Perfect Pairs by RTG – What You'll See
Choosing to play Blackjack Perfect Pairs from RTG will present you with quite the familiar table setup if you're a regular blackjack gamer. The table with your betting space and chips at the bottom of the screen and the dealer's area at the top can be seen. You'll also see the rules that the dealer must hit soft 17 written at the top of the table. You're able to bet on a single hand in this game, but the difference with this version is that there's a secondary betting box next to your standard one. This allows you to wager on the first two cards dealt being pairs in one way or another. It is this that stands out as being the prime difference between this version of blackjack and others.
This makes it slightly more advanced than what could be considered as a standard version of blackjack. This is also what ensures the RTP rate is slightly lower than what many other blackjack games have, especially if you choose to always place a side bet on the first cards being pairs.
Game
Blackjack Perfect Pairs
Developer
This makes it slightly more advanced than what could be considered as a standard version of blackjack. This is also what ensures the RTP rate is slightly lower than what many other blackjack games have, especially if you choose to always place a side bet on the first cards being pairs.
Pairs Side Bets and More
As well as being able to place standard bets in Blackjack Perfect Pairs, there are certain additional side bets and other functions that you can make use of while playing. As noted, the space next to the standard betting area is for wagering on whether or not you believe the first two cards you're dealt will be pairs. There are three different types of pairs that can reward you with a payout from betting in this area, which are the following:
Perfect Pair. This is basically what it says – a perfect pair of two cards from the same suit. So, for example, two of the King of Hearts make up a perfect pair.
Colored Pair. As long as the two cards are of the same value and the same color, then this is a colored pair. So, you could be dealt the 10 of spades and the 10 of clubs to receive a payout.
Mixed Pair. This is a pair of the same value but different colored suits. So, for example, the 5 of hearts and the 5 of clubs.
Blackjack Perfect Pairs by Realtime Gaming also allows you to place an Insurance Bet, which pays out 2:1 if you win. An insurance bet is only possible if the dealer's face-up card is an A. This covers you for if the dealer has dealt himself a straight blackjack.
As well as having those betting options, you'll have the possibility of using the Split and Double functions. The Double option is available to you once you have your first two cards dealt. If you believe that you have a good chance of winning, you may wish to double up the bet that you have made before another card is dealt. This will then automatically proceed with gameplay, sending out another card and rewarding you with a higher payout if you win.
The Split function is available to use if you're dealt two of the same card value. Should you opt to use the Split function, this will split them up and make two separate hands with bets on them. If you do this with two Aces, then you'll only have the opportunity to have a single extra card dealt on both hands.
Customization and Betting Options in RTG's Blackjack Perfect Pairs
While it's true that some table games do provide you with customization options, such as being able to change the color of the table's felt, being able to alter the design style on the cards themselves and more, Blackjack Perfect Pairs does not provide such features. That being said, the graphics and design of the table itself and the playing cards utilize some impressive graphics. So, you'll still get to play a visually appealing game.
As far as your bets are concerned, you'll use the four different chip totals at the bottom of the table for this. These are available in values of $1, $5, $25, and $100. There's also a $500 chip there, but there is a maximum bet limit of $100 per round in operation within, making this chip obsolete. The minimum bet that you must place is $1 per round.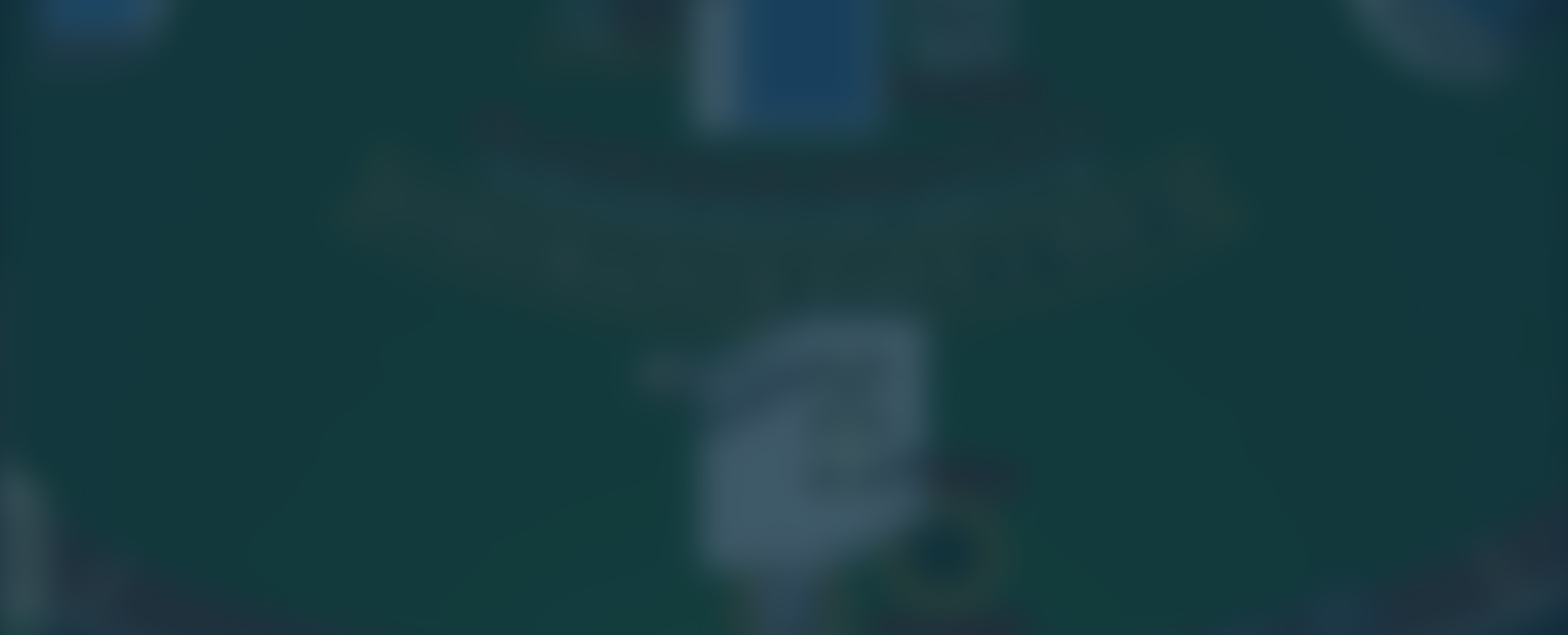 Try It Out for Yourself
We've provided you with the details of how to bet, what functions and features there are available within and what sort of gameplay you can expect. So, why not witness that all for yourself by accessing Blackjack Perfect Pairs in demo mode here?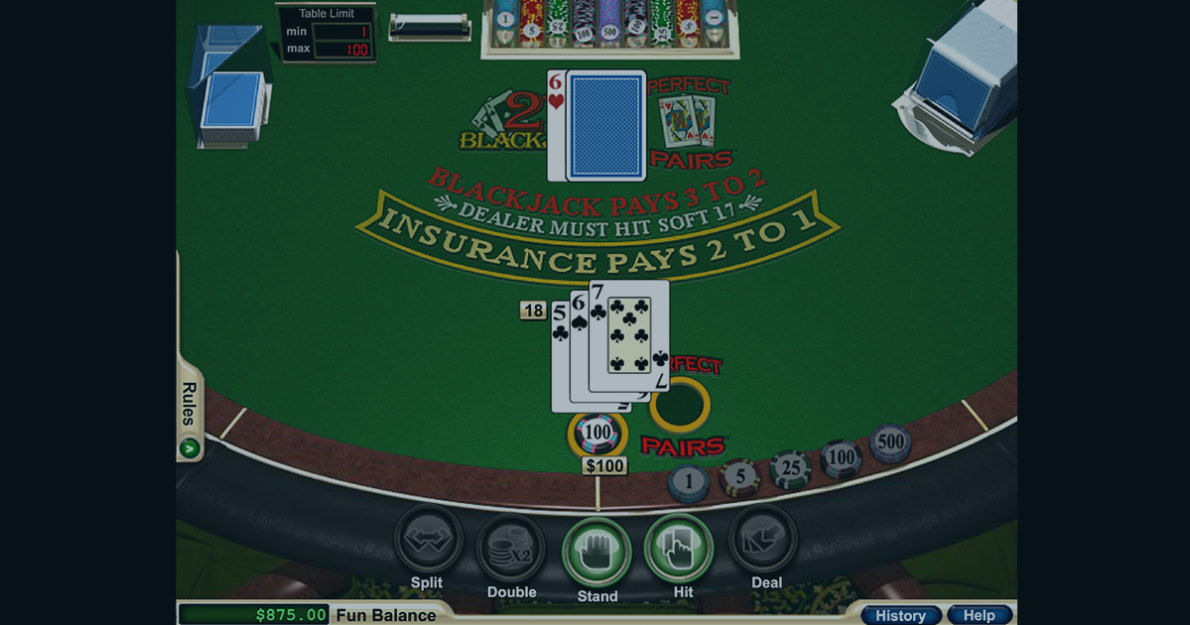 Do You Want to Play This Game for Real Money?
True Blue Casino
Not Accepted
Fair Go Casino
Not Accepted
CasinoMax
Not Accepted
*18+ T&Cs apply to each offer.
Find an RTG Casino to Play Blackjack for Real Money
If you'd like to give this blackjack version a try, you can do so at some of our recommended RTG casinos. To help you decide which one best suits your preferences, read our reviews that detail all the important aspects such as promotions, payout, mobile play, banking, and more. We also share our experience with the casino and give some tips on playing there. You also have our comparison tool to further aid you in your choice.
Casino
Bonus
Free Spins
Claim Bonus

True Blue Casino

1

NA

Fair Go Casino

2

200

CasinoMax

3

200

Free Spins

Diamond Reels

4

50

Free Spins

Bovada

5

NA
*18+ T&Cs apply to each offer. Click "Get Bonus" for more information.
What Does Blackjack Perfect Pairs by RTG Reward You With?
Should you decide to go ahead with playing this RTG table game, you can expect to receive different payouts for different circumstances. If you manage to form a blackjack with an A and a 10 card, you will receive a payout ratio of 3:2. If you make a correct insurance bet, then you'll receive a payout of 2:1. The additional payouts come with the Perfect Pairs bet, if you should choose to wager on that area.
Blackjack Perfect Pairs has an RTP rate of 96.1%, which accounts for the inclusion of the side bet for pairs. This still provides you with a good chance of being a winner, although the house edge is slightly larger than what is considered the norm for many blackjack titles.
| Covers | Payout |
| --- | --- |
| Blackjack | 3:2 |
| Insurance | 2:1 |
| Perfect Pairs | 25:1 |
| Colored Pair | 12:1 |
| Mixed Pair | 6:1 |
Hints for Playing Blackjack Perfect Pairs by RTG
While there isn't really a specific strategy that can be applied to playing Perfect Pairs more so than any other form of blackjack, there is quite a fun way that you can take advantage of the side bet that is available. Basically, you'll need to set aside a separate bankroll of betting units, which is equal to the payout for a perfect pair. So, if you're playing for $5 per hand, set aside $125 from your balance for the perfect pair bet, as the payout for such is 25:1.
Then, just use the $125 to bet $5 on each hand for the Perfect Pair side bet until you run out of the amount set aside or until you hit a Perfect Pair win. There's quite a reasonable chance that you'll hit a Perfect Pair at some point, and if you hit it during the first 25 hands, you'll receive some profit – potentially quite a good one, too.
Check Out What Else RTG Has to Offer
Realtime Gaming has been producing casino games since 1998, so it has quite the catalog of titles for players to access and engage in. If you'd like to try an alternative blackjack option out, then you could always go for 21 Blackjack. The brand is also known for introducing the gaming world to some intriguing slots, such as Witch's Brew and Cash Bandits, to name just a couple. Should you want to play any of the games that we've talked about here in this review, you can locate them at some recommended online casino sites.
Log in to add it in your favorites
Compare

Blackjack Perfect Pairs

to other

games